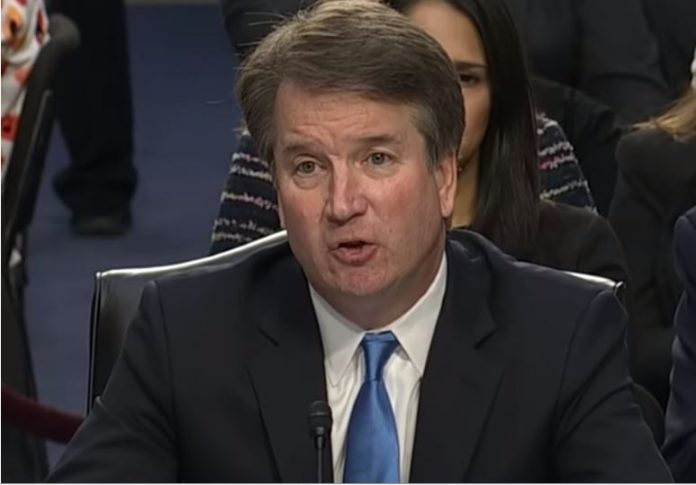 Dr. Christine Blasey Ford, the clinical psychology professor who accused Judge Brett Kavanaugh of sexual assault, is willing to testify at the Senate Judiciary Committee hearing next week.
In an e-mail to the Judiciary Committee on Thursday, Debra Katz, one of the lawyers representing Ford said her client is ready to testify next week as long as the terms are "fair and which ensure her safety."
Katz reiterated the fact that Ford "has been receiving death threats" and "she and her family have been forced out of their home."
In addition, Katz said "a hearing on Monday is not possible and the Committee's insistence that it occur then is arbitrary in any event." The New York Times first obtained and reported about the lawyer's e-mail to the Committee.
The message was in response to the Committee's Chairman, Senator Chuck Grassley (R-Iowa) who invited Ford to appear before a hearing on Monday.
The Committee was set to vote on whether to recommend Kavanaugh for confirmation to the full Senate on September 20. Grassley postponed it after Democrats and some GOP senators demanded that the Committee investigate Ford's allegations against the Supreme Court nominee.
Ford demanded an FBI investigation into her allegations against Kavanaugh
On Tuesday night, Ford through her lawyers demanded an FBI investigation into her allegations against Kavanaugh before she testifies to the Committee.
In response, Grassley said, "The FBI does not make a credibility assessment of any information it receives with respect to a nominee. Nor is it tasked with investigating a matter simply because the Committee deems it important."
He added, "The job of assessing and investigating a nominee's qualifications in order to decide whether to consent to the nomination is ours, and ours alone."
Meanwhile, Eight Democratic Senators who previously served as prosecutors called on the bureau to investigate the matter.
According to them, "The allegations now before us include a number of issues that would ordinarily be addressed by law enforcement. One of these is the fact that the allegations mention multiple witnesses who may have relevant information to share in an interview. Another is that there are reports of medical evidence and a polygraph test which should be reviewed."