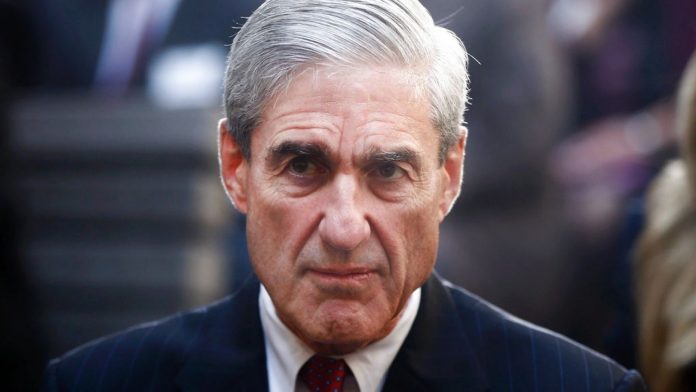 U.S. Senator John McCain joined a growing list of  Republicans who voiced out their support for Special Counsel Robert Mueller amid speculations that President Donald Trump may be preparing to fire him.
On Saturday, Pres. Trump reiterated in a tweet that the Mueller investigation is a "witch hunt" and "should never have been started. The Special Counsel is looking into the alleged Russian meddling in the 2016 presidential election and possible collusion with the Trump campaign.
The Mueller probe should never have been started in that there was no collusion and there was no crime. It was based on fraudulent activities and a Fake Dossier paid for by Crooked Hillary and the DNC, and improperly used in FISA COURT for surveillance of my campaign. WITCH HUNT!

— Donald J. Trump (@realDonaldTrump) March 18, 2018
On Sunday, the President posted another tweet attacking Mueller's team of investigators. Once again, he said "no collusion" between the Russians and the Trump campaign.
Why does the Mueller team have 13 hardened Democrats, some big Crooked Hillary supporters, and Zero Republicans? Another Dem recently added…does anyone think this is fair? And yet, there is NO COLLUSION!

— Donald J. Trump (@realDonaldTrump) March 18, 2018
Political observers viewed Pres. Trump's recent tweets as a prelude to his next move. They suggested that the President may soon direct U.S. Attorney General Jess Sessions to fire Mueller and shutdown his investigation.
The speculations prompted Sen. McCain to defend Mueller on Sunday. The Republican senator said the Special Counsel "served our country with honesty and integrity." He added that it is important to allow Mueller "complete a thorough investigation" into the Russia's meddling in the election.
Special Counsel Mueller has served our country with honesty and integrity. It's critical he be allowed to complete a thorough investigation into Russia's interference in the 2016 election — unimpeded.

— John McCain (@SenJohnMcCain) March 18, 2018
Take note that three former Trump associates including Michael Flynn, George Papadopolous and Rick Gates already pleaded guilty. They agreed to cooperate with the Special Counsel on the Russia probe.
Last month, Mueller filed charges against 13 Russian nationals and three Russian companies for allegedly interfering in the U.S. political system. In October last year, the Special Counsel indicted former Trump campaign chairman Paul Manafort for financial crimes.
Reactions from other Republicans over speculations that Pres. Trump may fire Mueller
Other Republicans who expressed a similar position regarding Mueller's investigation include Rep. Trey Gowdy, Senators Lindsey Graham, Marco Rubio, and Jeff Flake.
In an interview with Fox News, Rep. Trey Gowdy said he advised Pres. Trump to give Mueller the "time, independence and resources to do his job." The lawmaker added that if there is no evidence of collusion and the President is innocent, he should act like it.
On the other hand, Sen. Lindsey Graham told CNN that there is no reason for Pres. Trump to fire Mueller. In fact, he noted that the Special Counsel is "doing a good job."
Additionally, Sen. Graham said, "I pledge to the American people, as a Republican, to make sure that Mr. Mueller can continue to do his job without any interference."
Furthermore, he warned that if Pres. Trump tries to fire the Special Counsel, it "would be the beginning of the end of his presidency."
In an interview with CNN, Sen. Marco Rubio said he remains confident that Mueller will conduct a "fair and thorough investigation." He also believes that the Special Counsel "will arrive at the truth."
Meanwhile, Sen. Jeff Flake said he expects his fellow lawmakers to defend Mueller from the President's attacks. According to him, "We can't in Congress accept that. I would expect to see considerable pushback in the next couple of days." The senator is a vocal critic of the President.
Statement from White House Special Counsel
In a statement on Sunday, White House Special Counsel Ty Cobb, made it clear that Pres. Trump will not fire Mueller.
According to Cobb, "In response to media speculation and related questions being posed to the administration, the White House yet again confirms that the President is not considering or discussing the firing of the special counsel, Robert Mueller."