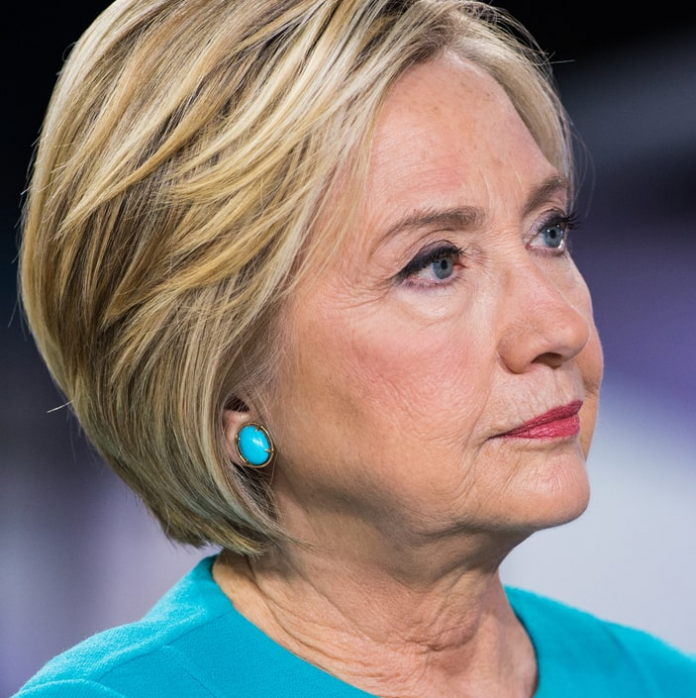 (This report is a follow-up to previous coverage regarding backlash to Hillary Clinton's comments in India regarding female Trump voters.)
Reports from The Daily Wire affirm that Hillary Clinton is pushing back against critics who slammed her latest controversial statements.
Hillary Clinton's Self Defense
The failed candidate attracted strong criticism last week when she suggested that white, female Trump voters faced "ongoing pressure to vote the way that your husband, your boss, your son, whoever believes you should."
The foregoing remarks engendered bipartisan backlash from both Democrats and Republicans. Clinton moreover faced heat for opining that "dynamic" communities supported her, whereas "backward" ones did not.
Nevertheless, in light of the ire, the failed candidate took to Facebook to further divulge her thoughts and explain herself. Although the full post can be viewed here, notable excerpts read as follows:
"Donald Trump has done nothing positive to ease the pain of the people who most strongly supported him[.]"
"There is anecdotal evidence and some research to suggest that women are unfortunately more swayed by men than the other way around."
"Places doing better economically typically lean Democratic, and places where there is less optimism about the future lean Republican."
What Do Americans Think of Clinton's Self Defense?
Despite Clinton's preceding remarks, the general consensus remains the same. Americans who support her statements in India have not changed their minds; neither have people who censured Clinton's talking points. Suffice it to say, her critics also slammed Clinton's aforesaid Facebook post as a justification for the remarks she made in India.
Clinton's supporters have taken to Facebook to show their support for her statements:
"As always, your words were misinterpreted and misquoted. Wasn't the first time, won't be the last. Thank you for this post and clarification, Madam Secretary. We are still with you."
"You didn't lose, you were cheated out of office by sabotage of our political system. You were overwhelmingly chosen to be our next President by the people of these United States."
However, critics of Hillary Clinton also shared their thoughts about her latest remarks via the comments section of The Daily Wire's report:
"My wife talked me into voting for Trump. I love her for that."
"WOW! just when the story could not get more insulting. She doubles down."
"I am dumbfounded by her thinking. She says horrible things about half of the women in the country and then says…we didn't hear it correctly! Really?"