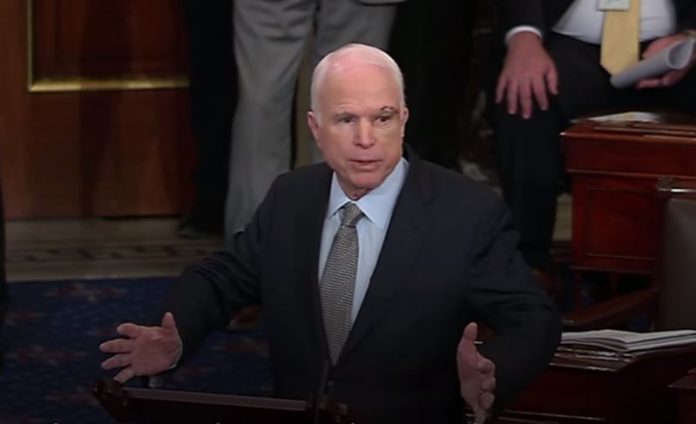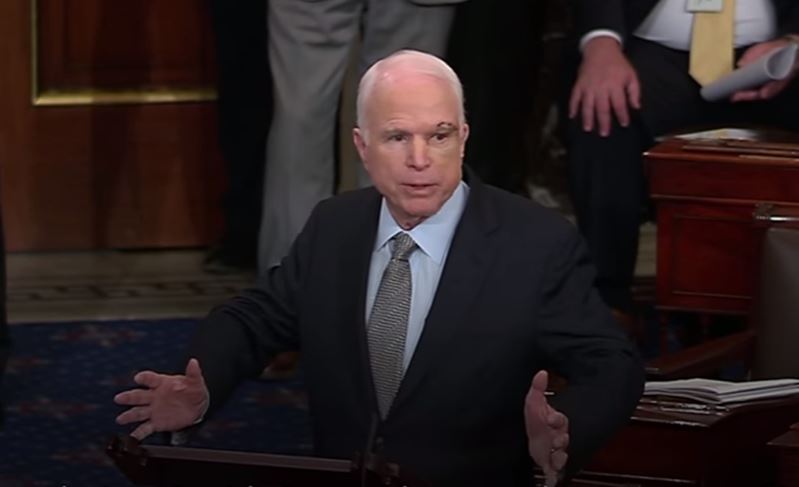 Roger Moore, the Republican nominee in Alabama for a U.S. Senate seat should exit the race said Sen. John McCain.
The U.S. senator from Arizona made the statement amid allegations that Moore engaged in inappropriate sexual encounters with teenagers in his early 30s.
According to McCain, "The allegations against Roy Moore are deeply disturbing and disqualifying. He should immediately step aside and allow the people of Alabama to elect a candidate they can be proud of."
On Thursday, The Washington Post reported that Moore made improper sexual advances and sexual contact to a 14-year-old girl in 1979. He was an assistant district attorney at the time. Moore also pursued three other teenage girls in his early 30s, according to the report.
GOP leaders called on Moore to exit Alabama Senate race
Aside from McCain, several other Republican leaders called on Moore to vacate his candidacy if the accusations are true.
In a brief statement, Senate Majority Leader Mitch McConnell said, "If the allegations are true, he must step down."
On the other hand, Sen. Cory Gardner, the chairman of the National Republican Senatorial Committee echoed McCain's view. Gardner said the allegations against Moore are "deeply troubling." He "must drop out of the Alabama special Senate election if the accusations are found to be true.
Senate Majority Whip John Cornyn also commented on the issue. He said, "I find it deeply disturbing and troubling." He added. "It's up to the governor and the folks of Alabama to make that decision."
Meanwhile, House Speaker Paul Ryan stated that the allegations against Moore are "disqualifying if true." He added, "Anyone who would do this to a child has no place in public office, let alone the United States Senate."
In a statement, Vice President Mike Pence expressed the same comments. He believed that such accusations "if true, would disqualify anyone from serving in office."
Moore denied the allegations
In response, Moore said the "allegations are completely false and desperate political attack by the National Democratic Party and the Washington Post."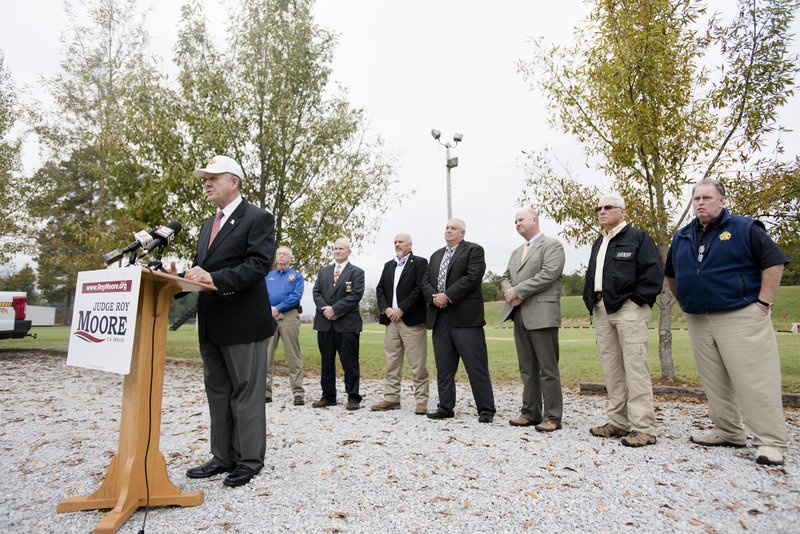 Additionally, he posted a series of tweets criticizing the media and his opponents. He also vowed that he will not give up the fight despite the growing calls for him to step aside.
One of his tweets reads, "The Obama-Clinton Machine's liberal media lapdogs just launched the most vicious and nasty round of attacks against me…"
In September, Moore defeated current Alabama Sen. Luther Strange during the GOP primary election for the Senate seat. Former White House strategist Steve Bannon supports his candidacy.
During a speech in New Hampshire, Bannon said the allegations against Moore were "purely part of the apparatus of the opposition party."