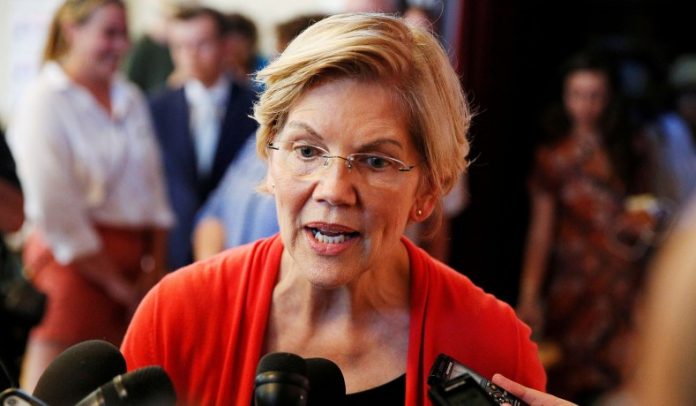 Senator Elizabeth Warren (D-Massachusetts) denounced a proposal that would undermine the ability of third party candidates in the State of New York to get their names on the ballot.
In a tweet, Sen. Warren, a leading Democratic presidential candidate, called the proposal "deeply undemocratic" and Republicans will only benefit from it.
"This proposal comes from, of all places, a commission meant to improve our democracy.But attacking the @NYWFP is deeply undemocratic—and it will only benefit Republicans. No Democrat should allow this to pass," Warren tweeted, referring to the New York Working Families Party," said Sen. Warren.
New York Democratic Party Chairman Jay Jacobs proposed increasing the number of votes a party needs to obtain a spot for their candidate's name on the state ballot. Jacobs' proposal was 250,000 votes, five times more than the existing 50,000 required votes. He made the proposal in a private e-mail to a group of state commissioners reviewing New York's election law, according to a report from The New York Times.
In an interview with the newspaper, Jacobs explained that his proposal aims to remove "sham" parties that are using spots on the ballot to obtain political favors. However, he did not identify which parties he is referring to.
"A lot of people have been getting away with an awful lot for a long time. In my mind, it will be better overall if elections are run with only really credible parties," said Jacobs to the Times.
Jacobs clarified to the newspaper that he has not yet finalized the details of his proposal. He has not discussed his proposal to the state commissioners responsible for approving it.
Gov. Cuomo allegedly using Jacobs to undermine WFP
According to the times, some political observers are suggesting that Governor Andrew Cuomo is using Jacobs through his proposal to undermine the Working Families Party (WFP).
The WFP supported Cynthia Nixon, who challenged Gov. Cuomo in the state's Democratic gubernatorial primary last year. Last month, the influential grassroots progressive political group endorsed Sen. Warren in the Democratic Primary for President of the United States.
Meanwhile, Gov. Cuomo's senior adviser, Richard Azzopardi told the newspaper, "It's not our proposal, but ultimately legislators would have the option to weigh in on what the commission ultimately decides."