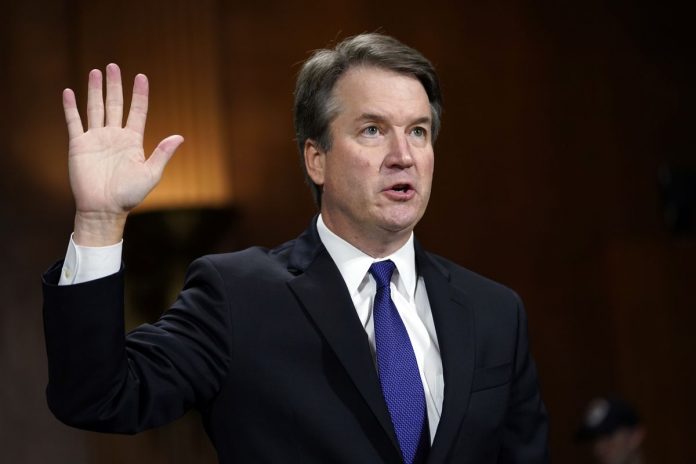 The White House delivered the new FBI background report on Brett Kavanaugh to the Senate Thursday morning. The Senate will vote on Kavanaugh's nomination as the next Supreme Court Justice on Friday.
The Report
President Donald Trump ordered the investigation. The order came after Sen. Jeff Flake said he would vote to confirm Kavanaugh after the FBI completed a new investigation. His request, in turn, came after an inconclusive hearing in the Senate Judiciary Committee.  Christine Blasey Ford accused Kavanaugh of attempting to rape her while the two were in high school.
Also, Two other women have accused Kavanaugh of sexual misconduct. And while Kavanaugh denies all of the accusations, none of the parties have been able to offer irrefutable proof of their claims.
Therefore, to help clear up any doubts in Senators' minds, the FBI questioned three witnesses whom Ford named as being present at the party where Kavanaugh supposedly groped her.
Senate Perusal
Senators now have one day to review the report. But, "There will be plenty of time for members to review and be briefed on the supplemental material," said Senate Majority Mitch McConnell.
FBI background checks on Supreme Court nominees are to be kept confidential. That's why the senators are viewing the document in a secure room in the Capitol building. Also, Capitol Police are keeping protesters and reporters well away from the chamber and from senators as they enter and exit the building.
Some senators report protesters visiting their homes. McConnell said that the protests were "part of the organized effort" to delay Kavanaugh's confirmation. He said, "There is no chance in the world that they're going to scare us out of doing our duty."
Outlook for Kavanaugh?
The Senate currently has 51 Republicans and 49 Democrats. Three Republicans have not declared how they will vote. The FBI report likely will sway their decision.
So, do we have any hints of what the report says?
Raj Shah, a spokesman for the White House, made this statement. "With this additional information, the White House is fully confident the Senate will vote to confirm Judge Kavanaugh to the Supreme Court."
Also, a tweet came from Republican aides Tuesday. It said that the previous FBI investigations on Kavanaugh never found "a whiff of ANY issue — at all — related in any way to inappropriate sexual behavior or alcohol abuse."