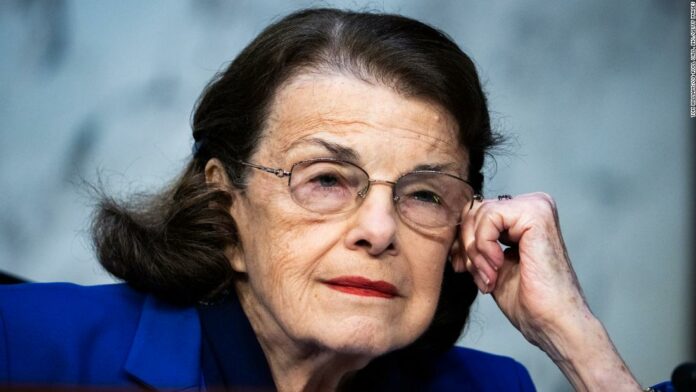 A stalwart beacon of political resilience, Sen. Dianne Feinstein, D-Calif., saw her final sunset at 90. As the news cascaded through the corridors of power, an echoing sentiment resonated: the loss of a monumental figure who'd carved out her space in the often tumultuous landscape of politics.
Having been a Senate stalwart since 1992, Feinstein's last year bore witness to health challenges, compelling a retreat from Senate duties for recuperation. Like a twist in a dramatic novel, her absence was met with political maneuvering: Republicans declined a temporary replacement, stalling the forward motion of President Joe Biden's judicial nominees.
However, like a phoenix, the Judiciary Committee was not completely stifled, succeeding in approving several nominees through bipartisan efforts, even while a few awaited Feinstein's return.
Dianne Feinstein Death :  A Voice That Echoed Across Halls
"In the political thunderstorm, Senator Feinstein was our North Star," stated James Sauls, her ever-loyal chief of staff. "Unyielding in her pursuit for justice, yet ever prepared to collaborate, even with naysayers, all for the Californian dream and national prosperity." Sauls' words painted a portrait of a woman whose titles spanned senator, chairman, mayor, mother, and grandmother – a force to be reckoned with.