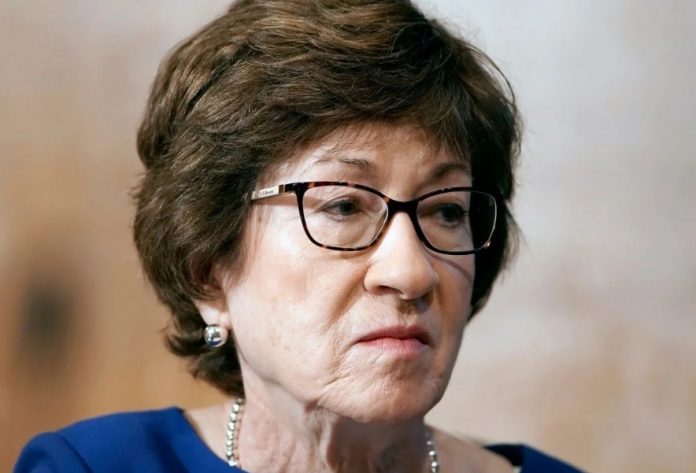 Nearly every Senate Republican declared on Tuesday that putting a former president on trial for impeachment was unconstitutional. This indicated the conviction Democrats were hoping for, would most likely be 'dead on arrival'.
On Wednesday, Sen. Susan Collins (R-Maine) told reporters that she and Senator Tim Kaine  (D-VA) are proposing a censure resolution as an alternative to the upcoming impeachment trial to rebuke former President Donald Trump.
This censure resolution would be "in lieu" of holding the trial. Needing only a maximum of 60 votes instead of the 67 required for conviction, a likely scenario. This would bar former President Trump from ever holding office again.
"It seems to me that there is some value in looking at an alternative to proceeding with the trial. … I realize the two leaders have already locked in a schedule. But it seems to me there is benefit in looking at an alternative that might be able to garner bipartisan support. I don't know whether it would or not," said Collins.