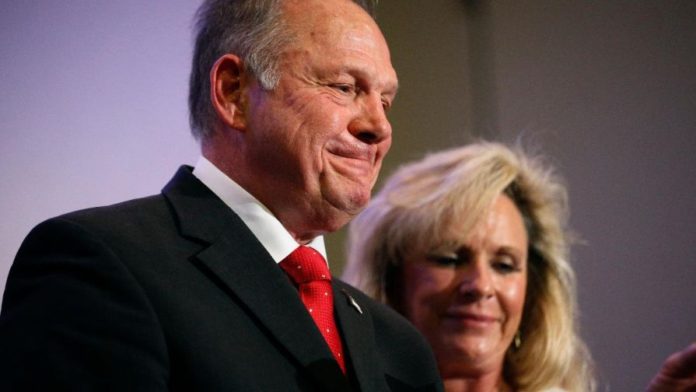 Alabama's special election for Jeff Sessions' seat is only three weeks away. Serious allegations of sexual harassment continue to plague his campaign. Meanwhile, a second woman has come forward accusing Democratic Senator Al Franken of inappropriate sexual behavior.
The Moore Campaign Hunkers Down
Moore's campaign has no public appearances scheduled this week. They're likely hunkering down before the December 12th election. Moore's opponent, Democrat Doug Jones, has been on the offense. Jones has been massively outspending Moore and is working to increase minority turnout as much as possible. The Jones campaign wants to distract from Moore's accusations as little as possible.
Moore's supporters have continued to hold events for the candidate, despite the firestorm of accusations. Nevertheless, even some of the most conservative media outlets in Alabama have come out against Moore. Over the weekend, Alabama Media Group newspapers wrote that the state's voters should "stand for decency" and "reject" Moore.