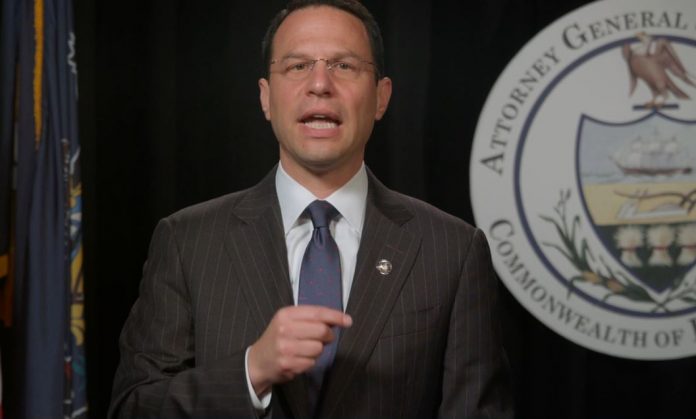 Pennsylvania Attorney General Josh Shapiro permanently stopped the business operations of Equitable Acceptance, which he described as a predatory third-party financing company based in Minnesota.
The Attorney General's Office Bureau of Consumer Protection investigated the business practices of Equitable Acceptance. The bureau found that the company misrepresented to consumers that its financing plan was a revolving credit plan. In reality, it was a closed-end transaction.
Equitable Acceptance falsely claimed to consumers that it retained a security interest as a result of its financing agreements for student loan debt relief services.
The bureau also found that the company charged unacceptable high rates ranging from 17.99% to 20.99% to Pennsylvania borrowers who were already scammed by student loan debt relief companies.
Equitable Acceptance violated the Unfair Trade Practices and Consumer Protection Law and the Federal Truth in Lending Act, according to the Attorney General's Office.
Equitable Acceptance settles with Pennsylvania Attorney General's Office
On Tuesday, AG Shapiro announced that Equitable Acceptance agreed to settle the charges against it.
Under the settlement, the company agreed to stop committing deceptive and unfair business practices and to comply with all provisions of the Consumer Protection Law and Federal Truth in Lending Act.
Additionally, Equitable Acceptance also agreed that it is permanently banned from financing student loan debt relief services in Pennsylvania.
Furthermore, the company agreed to cancel any debt from Pennsylvania borrowers. It is prohibited from attempting to collect, collecting, or assigning any right to collect payment from any Pennsylvania borrower on any debt or extension of credit related to the purchase of student loan debt relief services.
Moreover, Equitable Acceptance agreed to delete all debts reported to credit reporting agencies from the Pennsylvania borrowers' credit reporting.
Finally, the company agreed to pay Pennsylvania a total of $930,000 in civil penalties and costs for public protection and educational purposes.
Shapiro taking aggressive action against abuses in the student loan industry
In a statement, Attorney General Shapiro said, "Equitable Acceptance scammed people who were simply trying to pay down their student loans, and today we've kicked them out of Pennsylvania and canceled hundreds of thousands of dollars in debt for Pennsylvanians."
He added, "Student loan debt is a huge burden for far too many in our Commonwealth, which is why we're fighting for borrowers every day. When companies like Equitable Acceptance come along, prey on Pennsylvanians and try to rip them off with high-interest pay-back schemes, we will hold them accountable."
Last week, Shapiro won a ruling from the U.S. Court of Appeals for the Third Circuit, which allowed his lawsuit against Navient to proceed towards trial. Navient is the largest student loan servicer in the United States. He is suing the company for allegedly committing abusive, deceptive, and unfair practices in connection with its student loan origination and servicing.
————————————————–
Have a story you want USA Herald to cover? Submit a tip here and if we think it's newsworthy, we'll follow up on it.
Want guaranteed coverage? We also offer contract journalism here.  Just be sure you're comfortable giving up editorial control, because our journalists are dogged and will follow the story through to it's conclusion. The story will be published to our exacting standards, without regard for your preferred slant.
Want to contribute a story? We also accept article submissions — check out our writer's guidelines here.