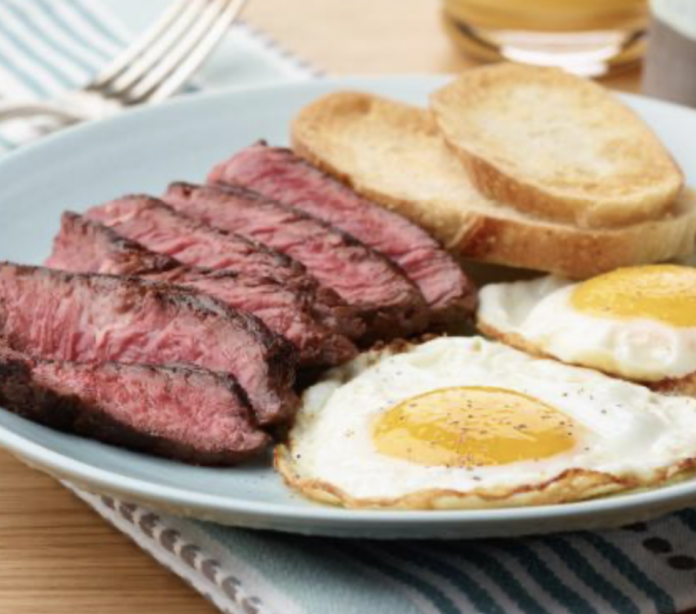 This week, #BareShelvesBiden became a top trend on Twitter. Along with this trend came various images and footage of cleaned-out shelves in grocery stores across the country.
These cleaned-out shelves arrive as supply chain bottlenecks remain ongoing with seemingly no solutions in sight. Joe Biden has shown more concern with campaigning to end the Senate filibuster than he has with getting supplies into grocery stores.
At this time, massive delays are unremitting. This week also didn't mark the first time Americans noted the existence of empty shelves during Biden's presidency.
Now, a supermarket CEO is cautioning that shortages in the United States may get even worse.
The real possibility of meat and egg shortages
During a conversation with Fox Business, CEO of Gristedes John Catsimatidis suggested the aforementioned bare shelves are just a warm-up. He also warned the latest omicron surge is only further contributing to supply chain problems.
Omicron, on top of rising oil problems, only spells disaster for the labor market and access to supplies like meat and eggs.
According to Catsimatidis' latest forecast, sick call-ins from warehouse workers, truckers, loaders, and others in the supply chain are bottlenecking the system.
The increase of oil fees serves as just another cog that's making the supply chain's return to normal even more difficult. Therefore, the labor market is expected to continue experiencing issues over the next six weeks.
Meanwhile, with labor shortages, freight issues, and problems with vendors on the rise, this threatens access to food like eggs and meat. Likewise, as all these issues transpire, the demand for goods like meat, eggs, and other supplies is only surging.
What are the viable solutions?
In truth, there are multiple viable pathways to averting these crises; however, no one should hold their breath waiting for the Biden administration to act accordingly.
Nowadays, gas prices are through the roofs because Biden significantly hampered US energy production. The president could begin to reverse this pattern by getting out of the way of oil and gas drilling.
Furthermore, inflation is a nuisance hampering the supply chain, due to spending bills passed by Congress and Biden.
Our economy could begin to heal from inflation if the federal government stopped passing spending bills; however, this is something they're fighting tooth and nail against doing.
Finally, Biden's attempt to force through COVID vaccine mandates is only further contributing to labor shortages that impact the supply chain. Many truckers and other workers nationwide are willing to walk away from their jobs before taking an unwanted vaccine.
All viable solutions, at this time, require the Biden administration to reverse course.