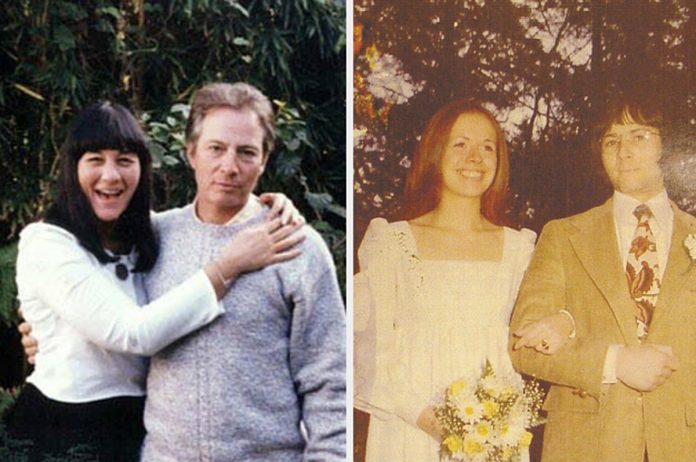 Robert Durst died Monday. He was 78-years-old. The heir to a New York real estate empire, valued at over $8 billion was sentenced to life in prison in September 2021. He was found guilty of the 2000 death of his close friend Susan Berman. 
Berman was a writer living in Beverley Hills, CA when she was murdered. She was the daughter of an infamous Las Vegas gangster. And had Mafia family ties to Bugsy Siegel and Meyer Lansky.
He died at San Joaquin General Hospital in Stockton, CA. His attorney Chip Lewis said he was hospitalized for a heart attack. Shortly after his conviction, Durst tested positive for COVID.  The eccentric accused killer was briefly placed on a ventilator. And Lewis noted that the virus worsened his client's existing medical problems.
Durst was in jail for the execution-style murder of Berman, a life-long friend. And he was also implicated in the murder of his first wife Kathleen (Kathie) Durst, who disappeared in 1982. In November, the Westchester County District Attorney in New York indicted Durst for Kathie's death.
After his wife disappeared, Durst went on the run. He lived in a Galveston, TX boarding house pretending to be a mute woman.
He eventually went on trial there in connection to the 2001 death of Morris Black. 
Black was a neighbor who befriended him in his disguise. Despite the fact that Durst admitted to shooting and dismembering Black, he claimed it was self-defense. And was acquitted of the high-profile murder.
Robert Durst- The Jinx
The strange saga of Robert Durst was the subject of the HBO 6-part documentary  "The Jinx." 
The series covered all three accusations of murder. And near the end of the series, Durst is shown making "live mic" comments which sounded like a confession. And his own words were damning. He said "What the hell did I do? Killed them all, of course."
It was believed that Berman, 55, was preparing to talk to the police about the disappearance of Kathie Durst. After his HBO taped confession and his arrest, it was nearly six years before he was brought to trial. And then the pandemic created even more delays.
At the trial, he denied killing both women. And claimed he found Berman on her bedroom floor with a gunshot in her head. He also said his wife simply ran away. Kathi's body was never found.
It took decades to convict Durst of murder. After the sentencing, in Susan Berman's murder, Deputy District Attorney John Lewin said Durst was a "narcissistic psychopath" who "killed his wife and … had to keep killing to cover it up."