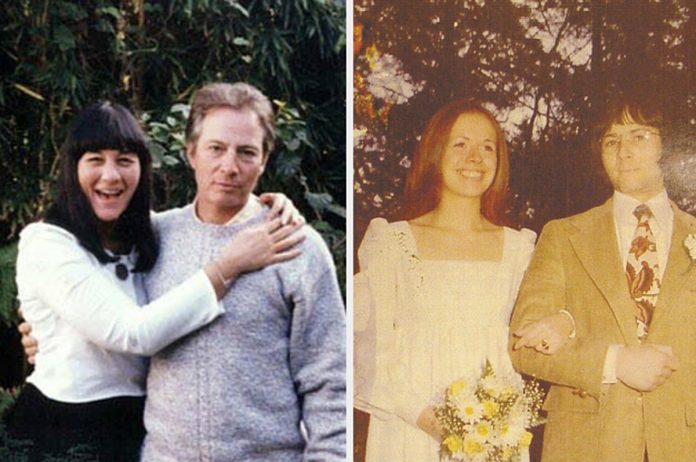 Real estate heir, Robert Durst, 78, has been charged with the murder of his wife in 1982.
Kathleen (Kathie) Durst was his first wife who disappeared. The criminal complaint was filed by a  New York state investigator on Thursday. The prosecutors are accusing the ailing Durst of committing second-degree murder.
The convicted killer was arrested based on admissions made in the HBO documentary The Jinx: The Life and Deaths of Robert Durst. And tapes were played in the Berman trial. Durst talked to the filmmakers for around 20 hours.
Just last week, Durst was found guilty of killing his friend Susan Berman twenty-one years ago. Prosecutors are alleging Berman helped him to cover up the murder of his wife. And that Durst shot Berman before she could talk to the police. 
Kathie Durst's body was never found. And Robert Durst claimed she abandoned him while divorcing her in 1990. Kathie was 29 when she disappeared. And in 2017, at the request of her family, she was declared legally dead.
Westchester County District Attorney Mimi Rocah issued a statement Friday that the office can "confirm that a complaint charging Robert Durst with the murder of Kathleen Durst was filed in Lewisboro Town Court on October 19, 2021. We have no further comment at this time".
According to the Associated Press, Rocah convened a grand jury that was considering charges and hearing witnesses. 
Kathie Durst's family attorney, Robert Abrams, told The New York Times: "My clients, Kathie's siblings, and I was unaware of this development. Sometimes it takes 40 years for justice. We are grateful for the work, dedication, and commitment of District Attorney Rocah and her staff."
3 deaths connected to Robert Durst
For the last 5 years, Durst has been held in the medical unit of the Twin Towers Correctional Facility in Los Angeles. He is not physically well. He was in a wheelchair during his sentencing for Berman's murder. And last week he tested positive for Covid-19. And remains hospitalized on a ventilator.
Durst is the eldest son of Seymour Durst, the New York City real estate tycoon. Although his father died in 1995 his family's business is valued at around 8 billion dollars. Robert Durst's younger brother Douglas controls the empire. And Robert is estranged from his family.
After Berman died Durst went on the run. And he ended up in Galveston, TX. He was arrested there in connection to the death of a neighbor who befriended him. Durst lived in an elaborate disguise. And was pretending to be a mute woman.
His claims that the man's death was an accident convinced the jury. And he was acquitted of the murder.
It is not known if he will recover to face a trial for the death of his wife. But between his wife, Berman, and the Galveston neighbor it was always dangerous to be close to the eccentric Durst