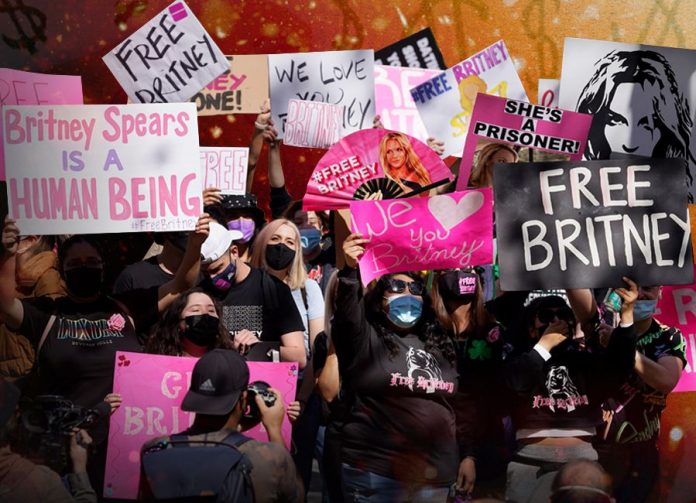 Britney Spears's father, Jamie Spears, gets new lawyers to replace his longtime attorneys. He was suspended as conservator of the pop singer's multimillion-dollar estate in September.
His ouster, as conservator came after Britney's two-year-long legal battle to have him removed. Britney was under a conservatorship with Jamie in charge for over 13 years.
But a series of recent documentaries propelled the Free Britney movement. And in June Britney's statement to the court went public, setting off a firestorm of controversy.
The irony is that Britney Spears has been paying for an army of attorneys. This includes lawyers that were arguing to keep her dad in charge. None of "her" attorneys were hired by the superstar until she was finally allowed to hire Mathew Rosengart.
Jamie Spears' gets new lawyers
In court documents filed last week Alex Weingarten, a partner in Willkie Farr & Gallagher LLP litigation department, will represent Jamie Spears in the future.
Unnamed sources claim that Jamie was dropped by his longtime attorneys in anticipation of future lawsuits. There is also a potential conflict of interest issue since his previous attorneys are supposed to be representing the best interests of Britney and her conservatorship. And his new attorney will be paid for and representing Spears' dad.
The entire estate is being audited by the new temporary conservator, CPA, John Zabel. And this means Jamies' current attorneys' multi-million dollar paychecks will be reviewed.
Perhaps the most visible attorney that championed Jamie Spears was Vivian L. Thoreen of Holland & Knight LLP.
She made a statement on Thursday.
 "We are proud of our work on behalf of Jamie Spears and stand by his and our actions. We continue to have a good relationship and are pleased that we have been able to help Jamie find new counsel. I am confident that Jamie's new counsel will continue to prove that he has always acted in Britney's best interests every step of the way,"  Thoreen claimed.
Geraldine A Wyle with Freeman Freeman & Smiley LLP is also being replaced by Alex Weingarten.
Both Thoreen and Wyle were instrumental in setting up the conservatorship with Jamie Spears. And both appear to have been working on Britney's payroll for the last 13 years.
Britney freer now
The next hearing will be on Nov. 12. At that time it is expected that the conservatorship may be ending.
In July everything changed when the court approved Britney hiring her own lawyer. Mathew Rosengart, a former federal prosecutor, moved quickly in getting Jamie Spears ousted from his daughter's conservatorship. And now Jamie Spears gets new lawyers.
Rosengart claimed, in court, that her dad has abused Britney since childhood. He made it known that he wants an investigation of the handling of the conservatorship over the last 13 years.
Rosengart is accusing Jamie of allegedly dissipating Britney's fortune. 
And some recent allegations that Jamie "and others" illegally recorded Britney's conversations and activities, in her home, could mean criminal charges. 
Britney is no longer afraid to publicly criticize Jamie and other members of her family. And in her June statement to the court, she made it clear that  "dad and anyone involved in this conservatorship, including my management, should be in jail."