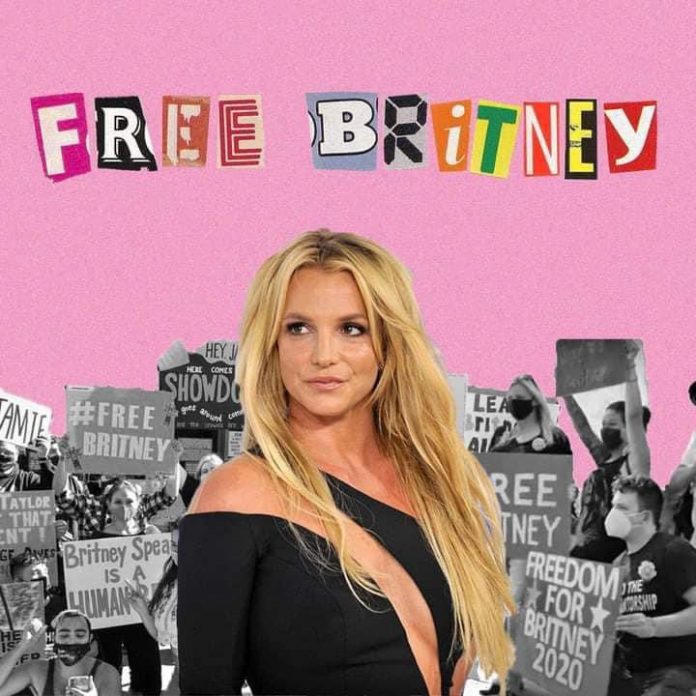 Britney's lawyer, Mathew S. Rosengart was successful with getting Jamie Spears ousted from his daughter's conservatorship. Britney Spears father, Jamie's response to his suspension, as Britney's conservator was through his attorney. He remains defiant and still claims he's the best person to oversee Britney's finances.
On Wednesday, Los Angeles Superior Court Judge Brenda J. Penny suspended Jamie as the conservator over Britney's estate. He originally filed for the conservatorship in 2008. And has complete control of her life ever since.
Now he is being  temporarily replaced by CPA John Zabel. Zabel has been hired to help audit the 13 year conservatorship. And end it as soon as possible.
 Jodi Montgomery, Britney's former care manager, remains as the conservator over her person until the end of the year.
Britney celebrates freedom
The 39-year old superstar is on vacation with her fiancee Sam Asghari. Via Instagram she told her "army"  the  #FreeBritney movement that she's "in paradise celebrating." 
And she shared some tasteful nudes from the island paradise. Several photos had her wearing just a red bikini bottom while on their secluded beach. Others saw her fully nude by the tub in her thatched wall bathroom. But she was covering parts with little flower emojis. And that made them okay for posting on Instagram.
The irony is she wasn't allowed too many vacations in the last 13 years. There were years where she barely got a day off. And she was forced to go to a medical facility when she stopped working in protest of her father being the conservator.
Britney Spears Father responds
After his suspension, Jamie's lawyer, Vivian L. Thoreen, issued a statement. In it she claims Jamie contends the court was "wrong" to replace him. And is upset that the new conservator is a "stranger".
"Mr. Spears loves his daughter Britney unconditionally. For thirteen years, he has tried to do what is in her best interests, whether as a conservator or her father. This started with agreeing to serve as her conservator when she voluntarily entered into the conservatorship," the statement said.
"This included helping her revive her career and re-establish a relationship with her children. For anyone who has tried to help a family member dealing with mental health issues, they can appreciate the tremendous amount of daily worry and work this requires."
Thoreen also claimed Jamie has been "biting his tongue and not responding to all the false, speculative, and unsubstantiated attacks on him by certain members of the public, media, or more recently, Britney's own attorney. These facts make the outcome of yesterday's hearing all the more disappointing, and frankly, a loss for Britney."
Britney describes abuse
During the hearing, Rosengart argued that Jamie Spears was abusive to Britney now and he had been since childhood. And he reminded the judge of Britney's own statement to the court in June.
"The control he had over someone as powerful as me — he loved the control to hurt his own daughter 100,000%. He loved it. I packed my bags and went to that place," Britney said. 
She also mentioned  "I worked seven days a week, no days off, which in California, the only similar thing to this is called sex trafficking. Making anyone work against their will, taking all their possessions away — credit card, cash, phone, passport — and placing them in a home where they work with the people who live with them."
"It concerns me, I'm told I'm not allowed to expose the people who did this to me."
Britney Spears Father may be trouble
After the victory Rosengart claimed that in order to find out what happened in the "Kafkaesque nightmare" the new conservator would need to audit the books. There has long been rumours of wrongdoing in the conservatorship. And it came up at the hearing that Jamie Spears was making $16,000 a month, plus $2,000 for his office. And he was only allowing Britney about $2,000 a month of her own money.
Rosengart called Jamie's service "abusive," "toxic" and "cruel." And he also referred to a  New York Times report claiming Britney's phone and bedroom were bugged. All her interactions and conversations were monitored. This includes her boyfriend, sons and her previous court appointed attorney.
The bugging was allegedly ordered by Britney Spears father and carried out by Black Box security staff.