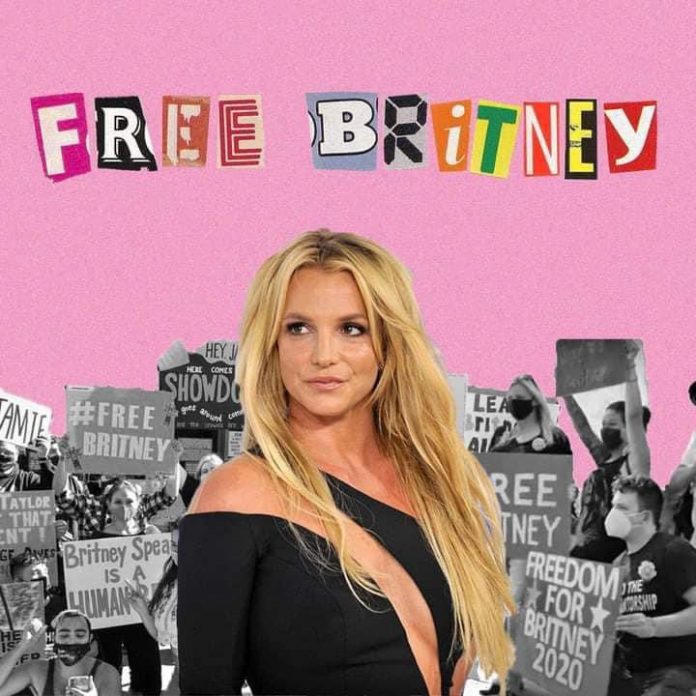 Superstar Britney Spears' father, Jamie Spears, is agreeing to give up control of his daughter's conservatorship. But he hasn't given a date for his resignation.
On Thursday, he filed in Los Angeles Superior Court a response to the singer's petition for his suspension. He says he is finally stepping down and will cooperate on a court transition.
Jamie Spears' filing also said he needed to wrap up certain matters before he could hand over the assignment. "When these matters are resolved, Mr. Spears will be in a position to step aside," the document states. "But there are no urgent circumstances justifying Mr. Spears' immediate suspension."
In 2008, in a court-ordered arrangement, Jamie Spears placed his daughter in conservatorship under his control. 
Britney was suffering a humiliating public breakdown. And she agreed to the arrangement due to threats that she wouldn't be allowed to see her children again. She was also assured it would be a temporary arrangement.
#FreeBritney 
For 13 years, Britney Spears has been well enough to perform, do world tours, and have a Las Vegas residency. She has earned hundreds of millions of dollars. And according to recent court disclosures, she has been isolated and micromanaged by her father.
In 2009, fans launched the #FreeBritney movement. Using social media they have been trying to bring attention to what they believe are discrepancies surrounding the conservatorship.
On the FreeBritney.net site, they made a statement on why they believe Britney needs to be free of the conservatorship and her father's control.
"During the twelve years of Spears' conservatorship she has repeatedly toured the world, released multiple albums, and worked on a variety of television shows," the site claims.
 "Her conservators decide whether or not she works, as she cannot enter into contracts for herself because she is legally not her own person. Britney Spears needs permission from her conservators to leave her house or spend any of her own money."
In 2019 Britney Spears defied the conservatorship by refusing to work until the pop star's father was removed from his position of power.
Then the Free Britney movement was highlighted in the documentary "Framing Britney Spears" released in February 2021.
Conservatorship coming apart
In the wake of the documentary, celebrities began to speak out on Britney's behalf.  And in June Spears spoke to the court urging the removal of her father from her conservatorship. She also claimed to the judge that she wants to "press charges" against her father for "conservatorship abuse." 
"Instead of trying to investigate my behavior or my capacity, I want my dad investigated," Spears said in an emotional statement to Judge Brenda Penny last month. "This conservatorship is literally allowing my dad to rule my life. That is abuse, and we all know it."
And she was finally allowed to have her own legal team. Within the past two months, things began to move quickly. 
Britney hired Mathew Rosengart, as her attorney. In the meantime, her court-appointed attorney, Samuel D. Ingham III, resigned. And Spears' manager long-time manager, Larry Rudolph, quit. Also, the wealth management firm Bessemer Trust who was going to act as a co-conservator pulled out.
Rosengart immediately filed with the court to have Jamie Spears removed from his position. Jamie Spears' response was his promise to step down.
Rosengart claims this as a "major victory."  He says he still intends to investigate Spears' conduct from the start of the conservatorship.