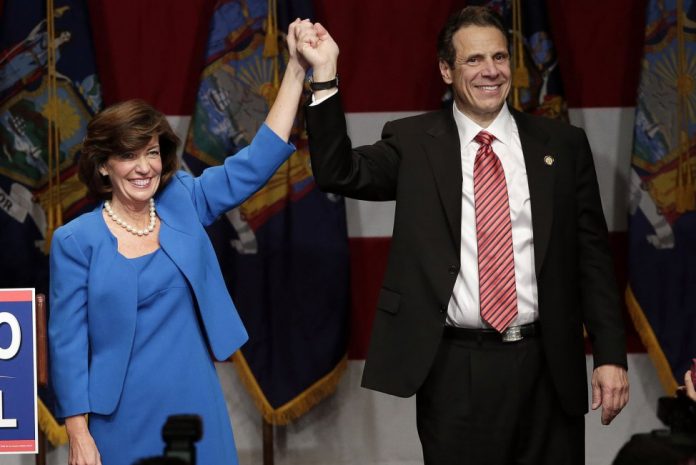 New York's Lt. Gov. Kathy Hochul will soon become the Governor. And on Wednesday the former congresswoman said she is ready to take the reins of the government and clean up Albany. She will take over as governor from Andrew Cuomo in two weeks.
She is vowing to clean up the "toxic" workplace that Cuomo allegedly has been creating over the course of three terms.
His resignation comes in the wake of a sexual harassment investigation where 11 women accused Cuomo of inappropriate behavior. Cuomo is resigning to avoid impeachment.
Hochul, 62, is relatively unknown except in New York insider circles. And she doesn't come from a famous political family like her predecessor. She became the lieutenant governor in 2014. Previously she served in Congress for a year. She also held several local positions in New York.
Time to clean up Albany 
In her first briefing after Cuomo announced his resignation Hochul said, "And when my term ends, nobody will ever describe my term as a toxic workplace environment."