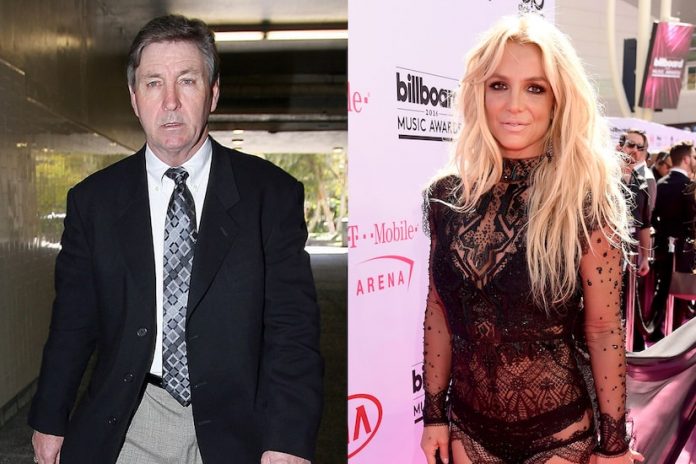 Today in a Los Angeles court hearing a judge suspended Jamie Spears as conservator of the pop star's conservatorship. Britney Spears' father has been in control of his daughter's life for over a decade. This was a big milestone to Britney Spears winning her fight for freedom.  
Britney Spears has been living under a conservatorship. With her father, Jamie Spears at the helm and a shady group of hangers-on her life has been manipulated and controlled. 
Britney's lawyer, Mathew Rosengart has had the case for 77 days. He was hired after the court gave Britney permission to hire her own attorney. His first order of business is to get Jamie Spears out of his daughter's conservatorship. 
"I do believe that the suspension of James Spears as conservator … is in the best interest of the conservatee," Judge Brenda Penny decided. "This order shall be made in full force and effect."
Fans and #FreeBritney advocates have come to LA from all over the country to support Britney Spears outside her high-stakes hearing. They are taking over the street outside court for a rally.

"Today could be life-changing for Britney," – Martino Odeh, 27, came from Phoenix, AZ pic.twitter.com/AiZGQxLR40

— Sam Levin (@SamTLevin) September 29, 2021
Road to Freedom
Today Britney Spears is one step closer to freedom. Apparently, the singer has been begging the court since 2016 to free her. The decision comes months after Britney's public testimony accusing her father of abuse was leaked.
The conservatorship was set up in 2008 when Britney was going through a divorce. She had some very public meltdowns that gave the perception of drug use or mental health issues.
At the same time, she was dealing with the extraordinary pressure of being literally hounded by the same media that was filming her behavior.
In 2020, under the hashtag #freebritney, a movement emerged. And they began to demand that she be free of her conservatorship. The calls have only got louder as Britney spoke out in a pivotal June court appearance. 
She said she is suffering abuse through the legal arrangement. Documentaries like Controlling Britney Spears, Framing Britney Spears, and Toxic: Britney Spears' Battle for Freedom, have been informing a larger audience about the toxic nature of this conservatorship. The latest Britney vs. Spears, which aired this week revealed that Britney's phone and bedroom were bugged so her dad could better control her.
"Jamie for jail! Jamie for jail!" pic.twitter.com/8OEX0PbutL

— Sam Levin (@SamTLevin) September 29, 2021
Britney Spears winning in court
There is a multitude of financial questions outstanding. This includes why her Father was able to pocket more than Britney when he had control. Britney has not been allowed to make decisions. And she was not allowed the most basic rights. 
CPA John Zabel will replace Jamie on a temporary basis. Britney's personal conservator, Jodi Montgomery, remains in place. 
The judge ordered Jamie to turn over all assets to Zabel, as soon as possible. Rosengart is requesting the conservatorship to end this fall. It will be decided at a later date.