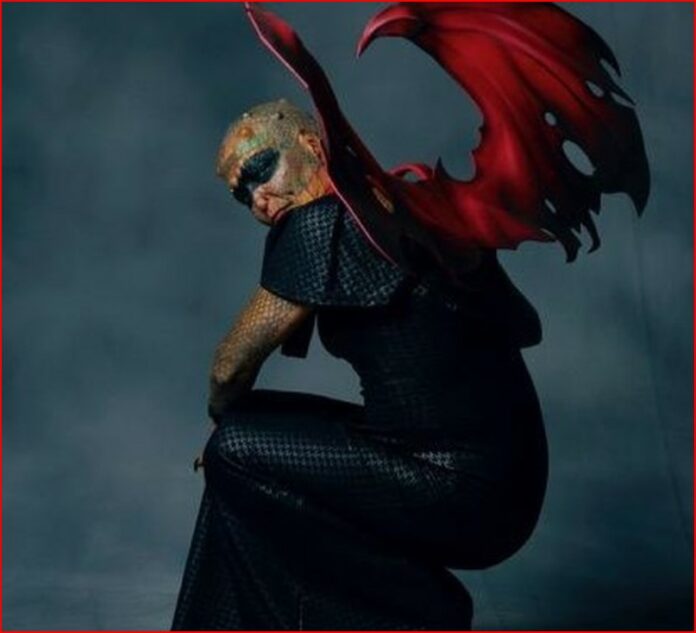 Texas-based Tiamat Legion Medusa has taken body modification fantasy to a whole new level.  The transformation into Dragon Lady Medusa, a genderless mythical dragon, is nothing short of breathtaking. 
Medusa's name was originally Richard Hernandez, goes by them/they pronouns. And was recently interviewed by YouTuber Anthony Padilla.
The former banker covered every inch of their body in tattoos, piercings, and extreme body modifications. They now have a forked tongue, eight horns on their head, and tattooed eyeballs which turned the white part green. 
The ex-banker and financier described their decision to flee corporate conformity. They were driven by the dream to be a dragon and wanted to add more prominent piercings. And finally decided to choose one world or another.
"I can't deal with being all human," they explained. They are living their truth.
"I was in my late 40s, prior to me living my life as the freak that I am… I already had 79 piercings and most of them were hidden," Medusa explained.