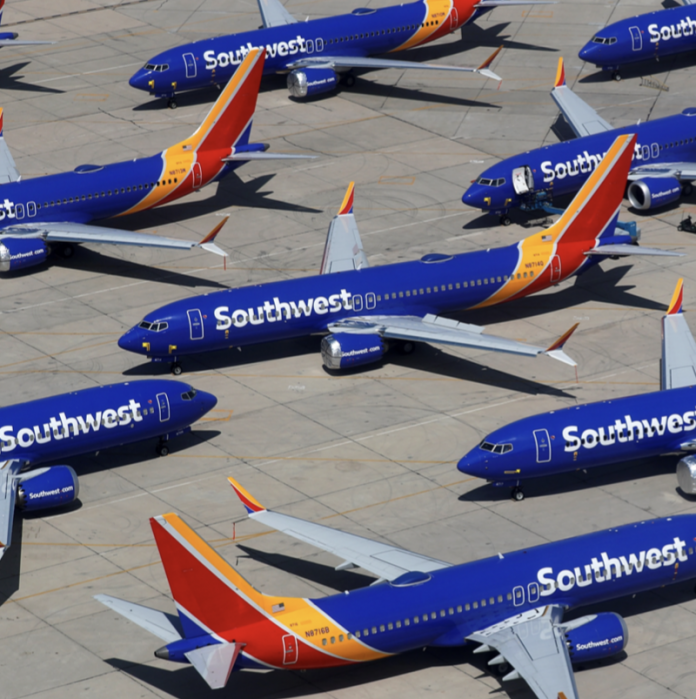 The US travel industry has been having lots of ups and downs since 2020.
When COVID first hit in 2020, travel rates took a massive decline. At one point, airline ticket prices fell to low double-digits.
Then, even after travel started making a comeback in America, other issues arose. Massive flight cancellations took place in 2021, due to bad weather, staffing shortages, and other problems.
This year, travel seems to be making a comeback.
The strikedown of the federal travel mask mandate nearly one month ago came as a relief to airlines. Immediately after a Florida federal judge axed the mandate, airlines and airports made masks optional.
Now, Southwest Airlines is making moves to better flight experiences for travelers.
New upgrades to Southwest Airlines
On Wednesday, Southwest Airlines announced that travelers can expect stronger wi-fi access, more space on overhead bins, and even power outlets near seats. The overhead bins are set to increase storage space on aircraft by 50%.
Bob Jordan, the CEO of Southwest Airlines, says these upgrades are a long time coming. Jordan also mentioned that as travel rates pick up, this is the ideal time for the airline to put these improvements in place.
Collectively, these upgrades will amount to a $2 billion tab. However, Southwest says the changes will benefit not just their customers, but also their employees.
More to know about air travel
Both Alaska Airlines and Delta Airlines have also announced some expansions to the sizes of their overhead bins. However, as the high demand for travel returns, prices are likewise up.
Airfare prices grew significantly during April, to the tune of 18.6%.
The reasoning behind this boils down to both inflation and higher gas costs. The latter also applies to jet fuel, hence why tickets for both domestic and international flights are more expensive.
Going forward, Americans should expect travel prices to at least stay at their current rates, if not increase. At this time, there is no telling when inflation will wane or even begin to decrease.
Nevertheless, as airlines see business booming, they are clearly seizing the moment and looking to improve experiences for customers in the long term.