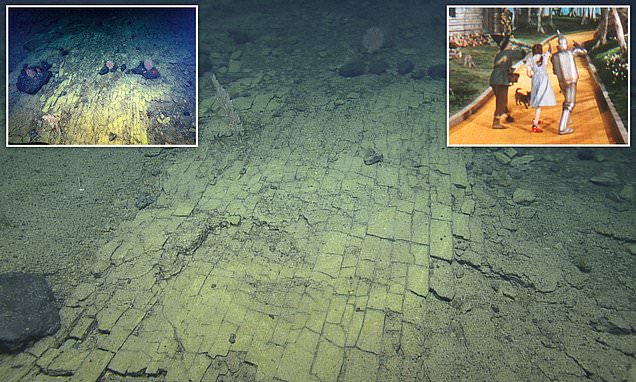 The crew of the Exploration Vessel Nautilus discovered some strange rock formations. And the deep-sea researchers compared it to the 'yellow brick road' in the classic film The Wizard of Oz.
Geologists and researchers spotted a strange formation that looks like a paved cobblestone road. It was found in the Papahānaumokuakea Marine National Monument (PMNM) off the coast of Hawaii. 
Ocean Exploration Trust mapping PMNM
The Nautilus is operated by a non-profit Ocean Exploration Trust. And video and livestream all the discoveries the remote-operated diving vehicles are able to film.
PMNM is one of the largest underwater conservation areas in the world. The massive area is bigger than every US national park combined. With the latest data, deep-sea researchers and geologists have still only explored 3% of its ocean floor.
Nautilus spent most of April 2022 studying the biological systems and geology of 'seamounts.'  These are underwater mountains formed by once active volcanoes. The deep-sea mission also spotted the "yellow brick road' formations.