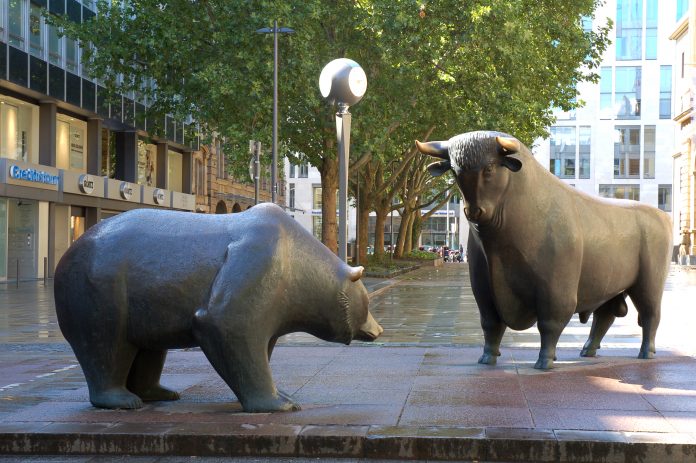 The S&P 500 posted its best January since 1987. Facebook and General Electric led the way. The S&P 500 rose about 7.9 percent during the month. The market is about 15 percent away from posting record highs. Half of companies have reported their fourth-quarter earnings.
About 65 percent of companies have announced bottom lines exceeding Wall Street's expectations
.
General Electric
General Electric posted a 25 percent year-over-year decline in its power division. The company beat Wall Street's expectations. The company's aviation division made that possible.
Financial experts are also excited that the company has finally settled with the United States Department of Justice over their subprime mortgage business
.
Facebook
Experts continue to call Facebook to task over safety breaches. Yet, the company reported a strong fourth-quarter earnings statement. Facebook advertising drove the company's profits.
The combination of Facebook with Instagram and the WhatsApp gives the company even more ways to advertise
.
UPS
UPS also announced earnings that were more than expected. New airplanes helped to streamline operations. More cargo-holding capacity also helped drive a higher return to shareholders than expected. Diversification is helping this company look strong for the foreseeable future.
Amazon
It was a prime holiday season for Amazon. The company announced that they had $3 billion in earnings during 2018.
In making their announcement, the company said that they expect 2019 to be a little slower because they are expanding
. This requires spending more on property. The company also announced that they are experimenting with self-driving trucks.
One of the problems continuing to plague the company is finding enough truck drivers to deliver their merchandise
.
Mastercard
Mastercard also announced their fourth-quarter earnings. They were able to pay investors 40 cents more per share than last year. Earnings were up almost $0.5 billion year-over-year. Investors sent this company's stock up after the announcement on Thursday.
Hershey's
Hershey's also reported a better fourth-quarter than expected by the experts. The company reported profits of $336.8 million. The company reported revenue of $7.79 billion. This was great news for the company who has seen its stock fall throughout 2018.
Overall
, the S&P 500 rose
nearly
7 percent over the course of the year.
The gains may not be sustainable as many companies report they will be spending more on capital improvements in 2019
.