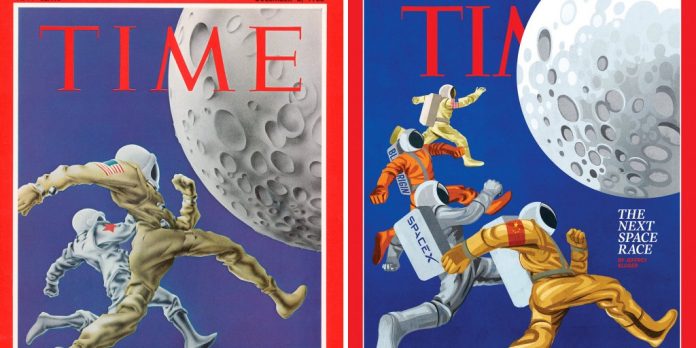 The European Space Agency (ESA) created an initiative, in which the "ESA defines elements of future European space transportation solutions." And it's all because SpaceX is winning the space race. The agency is subsidizing three partner companies. The contracts valued are at €500000 ($589,180 USD). Avio, ArianeGroup, and Rocket Factory Augsburg will outline and publish a plan to develop competitive launch systems from 2030-2050.
Daniel Neuenschwander, director of space transportation for the space agency says the initiative will allow Europe to better prepare a future timeline for space launches. It "lays the foundations which enable us to prepare the future beyond Ariane 6 and Vega-C."
He explained, "These system concept studies will include services which prioritize the future needs of Europe's space programs but also allow us to address global market needs."
This is a pivotal moment for SpaceX in the new "space race." And the ESA is hoping they can stay in the global competition.
The report should be completed this summer. 
No Respect for Europe
In the last few years, the ESA has become concerned its past investments are not paying off in future interplanetary missions.