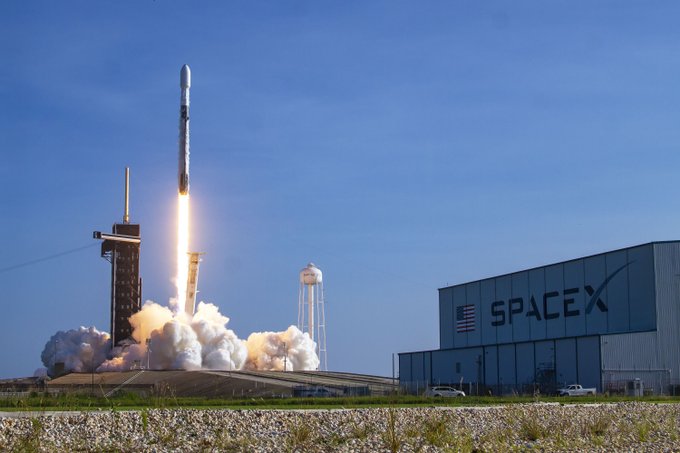 SpaceX successfully launched 60 Starlink satellites into the Earth's lower orbit from Cape Canaveral, Florida on Thursday, September 3.
It was the 12th Starlink launch, bringing the number of the company's satellites orbiting the Earth to 715. SpaceX CEO Elon Musk's immediate goal is to deploy 1,584 satellites. The event means Elon Musk and his company is half-way towards their goal.
In fact, Musk aims to build an internet connectivity constellation to provide super-fast, low-latency internet service to consumers around the world including those located in the far-flung areas at an affordable price.
Starlink satellites capable of delivering over 100 Mbps download speeds
Kate Tice, a senior program reliability engineer at SpaceX confirmed that the recently launched batch of Starlink satellites delivered download speeds of more than 100 megabits per second (Mbps) based on the initial test of latency data.
Such download speed is "fast enough to stream multiple HD movies at once and still have [the] bandwidth to spare," according to SpaceX in a tweet.