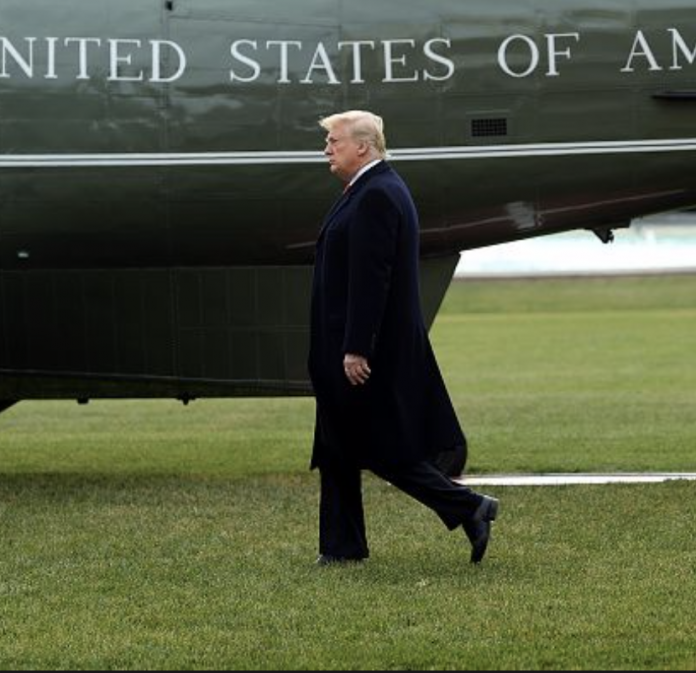 An edited video of President Donald Trump walking around the White House that suggested he is "lost" and "disoriented"  went viral on Sunday.
More than two million Twitter users saw the video and many questioned Trump's current mental and physical state. Several journalists immediately reacted and pointed out that the video was false. 
A Twitter user named Tom Joseph tweeted the edited video with a caption: "Trump is lost & disoriented here. His mind goes blank and he doesn't remember what he's supposed to do next. He's deep into his degenerative neurological disease- Frontotemporal dementia-mindlessly lumbering and zigzagging in the grass toward a puddle." 
In the video, Trump seems to be aimlessly staggering around the White House lawn and pointing at puddles. The original C-SPAN footage shows that Trump was waiting for First Lady Melania Trump and pointed out the puddle so she would not step on it. 
In a tweet, ABC News campaign reported Will Streakin called the video as "false" and "deceptive. He pointed out that Trump simply walked back to wait for First Lady Melania.