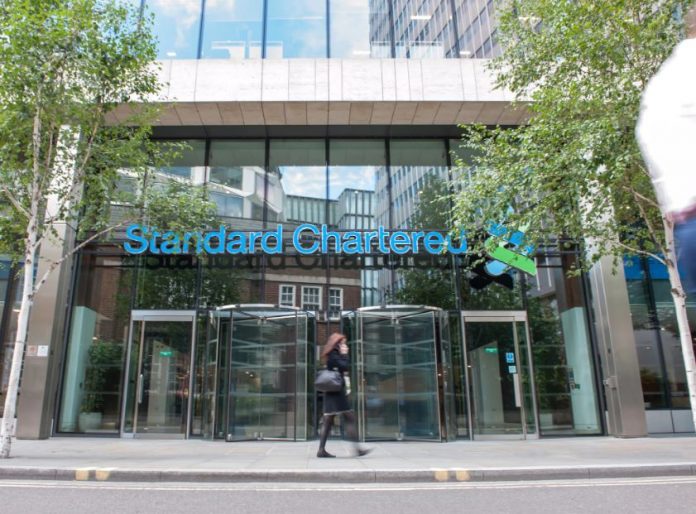 The U.S. Department of Justice (DOJ) announced that Standard Chartered Bank agreed to pay more than $1 billion to settle its violation of Iranian sanctions.
The settlement included $947 million in monetary penalties to U.S. agencies and £102 million to the U.K. Financial Conduct Authority (FCA).
The U.S. agencies that participated in the settlement included the DOJ, the Office of the District Attorney for New York County (DANY), the New York State Department of Financial Services (DFS), the Board of Governors of the Federal Reserve System and the U.S. Treasury's Office of Foreign Assets Control.
Allegations against Standard Chartered Bank
On Tuesday, the DOJ filed two-count felony criminal information charging Standard Chartered Bank with conspiring to violate the International Emergency Economic Powers Act (IEEPA).
The DOJ alleged that Standard Chartered Bank first violated the IEEPA from 2001 to 2007. It continued its violation from 2007 to 2011 by intentionally processing $240 million in U.S. dollar transactions for the benefit of Iranian individuals and entities.
The DOJ first charged Standard Chartered Bank with criminal conspiracy on December 10, 2012. At the time, British banking and financial institution entered into a deferred prosecution agreement (DPA) with the DOJ and agreed to pay a financial penalty of $227 million.
Additionally, the DOJ charged Mahmoud Reza Elyassi, an Iranian national and former customer of the British banking and financial institution in Dubai, with participating in the criminal conspiracy.
Assistant Attorney General Brian Benczkowski of the DOJ's Criminal Division said the settlement sends a clear message to banks and its employees. "You will pay a steep price" when you evade U.S. sanctions against rogue states like Iran or assist those who do.
Standard Chartered Bank admitted its violations
Standard Chartered Bank signed amended DPA with the Justice Department on Tuesday.
Under the amended DPA, the British banking and financial institution admitted and accepted responsibility for its criminal conduct. It also agreed to extend the terms of the agreement for two years and to additional cooperation, compliance and disclosure obligations.
As part of the agreement, Standard Chartered Bank admitted that its two former employees in Dubai willfully conspired to help customers connected with Iran to perform U.S. dollar transactions from 2007 to 2011. It admitted to processing approximately 9,500 transactions totaling $240 million.
A former employee of Standard Chartered Bank's Dubai branch pleaded guilty for conspiring to defraud the United States and to violate IEEPA.
Standard Chartered Bank executives are committed to fighting financial crimes
In a statement, Standard Charted Bank's Group Executive Bill Winter said, "We are pleased to have resolved these matters and to put these historical issues behind us. The circumstances that led to today's resolutions are completely unacceptable and not representative of the Standard Chartered I am proud to lead today. Fighting financial crime is central to what we do and who we are; we do not tolerate misconduct or lax controls and we will continue to root out any issues that threaten the trust we have built over more than 160 years."
On the other hand, the Group's Chairman José Viñals commented that they are constantly improving their financial crime controls. He also stressed that they committed to partnering with law enforcement and other banks to fighting financial crimes more effectively.