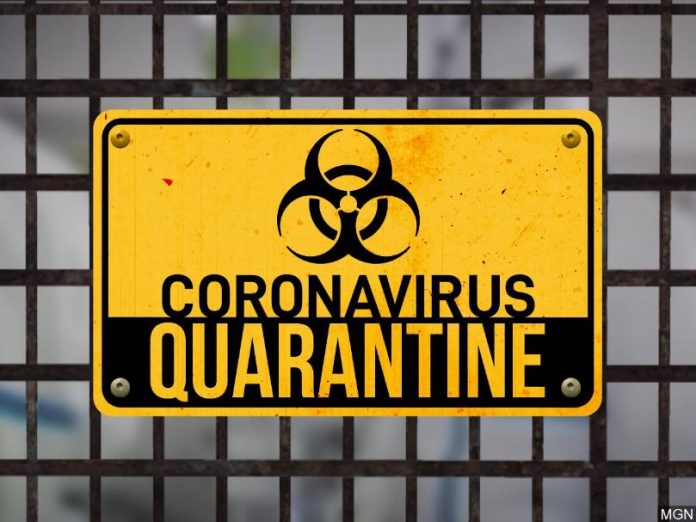 Jay Inslee issues "Stay at Home, Stay Healthy" order for Washington State
Gov. Jay Inslee, D-WA, issued an order for all Washington state residents to stay at home to combat the spread of the COVID-19 virus. This order follows several weeks of recommendations to practice social distancing.
"The fastest way to get back to normal is to hit this hard. And that's what we're doing," said Inslee.
Inslee said the stay at home order will last for a minimum of two weeks and does not apply to those who perform essential jobs in the community, such as first responders and grocery store employees. He also made it clear that the order is not meant to confine citizens to their homes. He was clear this is not a lockdown. Rather, citizens are now required to limit outings to necessary outings only.
"We expect everyone in our state to comply with these orders voluntarily…but make no mistake, these orders can be enforced," said Inslee.
There is a ban on social gatherings and nonessential businesses will be closed during the Stay at Home order. Citizens are still allowed to venture outside to take walks and garden while practicing social distancing. Restaurants that are doing to-go orders will also remain open.
Inslee came to the decision to issue the order after social distancing recommendation were largely ignored.
"We need every Washingtonian to thoughtful and calm and compassionate. Knowing that we will get through this together," said Inslee.
Inslee also urged citizens to avoid making runs on the grocery stores. People should only buy what they need and leave groceries on the shelves for others. These remarks may have been in response to bare shelves seen all over the state as the COVID-19 pandemic has developed. Washington grocery stores have been struggling to keep household staples, such as toilet paper and hand sanitizer, on the shelves.
Inslee closed his address by reassuring citizens that the current state of things is temporary. "I make this promise to you, my fellow Washingtonians…be of good cheer, we will not desert you, stay home, stay healthy. Thank you and be well," said Inslee.