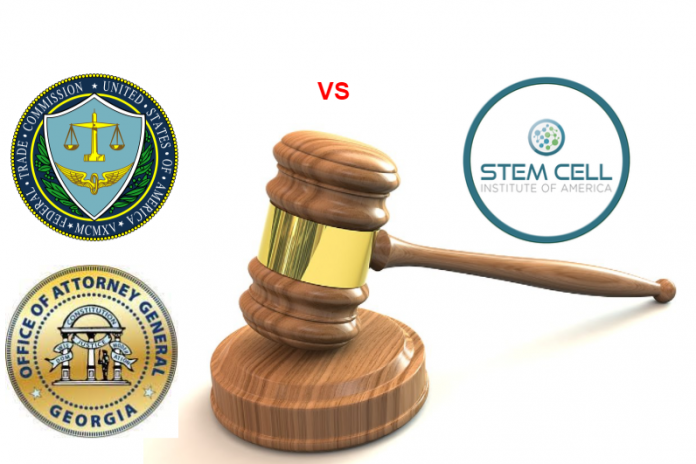 The Federal Trade Commission (FTC) and the State of Georgia filed a lawsuit against the Stem Cell Institute of America for marketing stem cell therapy using false claims that it can cure arthritis, joint pain, and many other orthopedic ailments.
The company's co-founders Steven Peyroux and Brent Detelich,  and two other related entities, Physicians Business Solutions, and Superior Healthcare were also named as defendants in the case.
In the complaint, the federal consumer protection watchdog alleged that Stem Cell Institute of America and its co-defendants violated certain provisions of the FTC Act. Georgia Attorney General Christopher Carr alleged that the defendants did not comply with the state's Fair Business Practices Act (FBPA).
Stem Cell Institute of America targeted seniors with baseless joint pain cure-all marketing scheme
The FTC and Attorney General Carr alleged that the defendants misrepresented stem cell therapy as an effective treatment for various orthopedic conditions including arthritis, joint pain, plantar fasciitis, osteoarthritis, and pain due to injuries or aging.
The defendants also allegedly falsely claimed that stem cell therapy is comparable or better than surgery, steroid injections, and painkillers in treating or preventing orthopedic ailments.
The FTC and Attorney General Carr asserted in the lawsuit that the defendants that their claims regarding stem cell therapy were not supported by clinical studies.
"Defendants have not conducted any randomized clinical testing of the treatments they advertise demonstrating that they are effective in curing, treating, or mitigating any orthopedic condition, disease, or health condition. Moreover, there are no studies in the scientific literature establishing that such advertised treatments are effective…," according to the complaint.
Stem Cell Institute of America, its co-founders, and related entities allegedly targeted senior and retirement communities in their deceptive joint pain cure-all marketing scheme.
According to the FTC and Attorney General Carr, the defendants allegedly charged patients up to $5,000 per joint injection. Many patients receive more than one injection as part of their stem cell therapy program. The defendants allegedly started offering a stem cell therapy program in 2018.
In a statement, SEC Bureau of Consumer Protection Acting Director Samuel Levine said, "These defendants advertised expensive stem cell injections with baseless pain-relief claims, and provided marketing materials and training to chiropractors to do the same. With our partner, the Georgia Attorney General, we aim to ensure they can't keep preying on older adults and others who need real medical help."
On the other hand, Attorney Geral Carr said, "At best, the use of unproven products or therapies can cost consumers thousands of dollars without affording them any results. At worst, it can be harmful to their health. Our office will continue to hold accountable businesses that make unsubstantiated claims and violate the law – especially those that target our older or at-risk adults."
Have a story you want USA Herald to cover? Submit a tip here and if we think it's newsworthy, we'll follow up on it.
Want to contribute a story? We also accept article submissions — check out our writer's guidelines here.