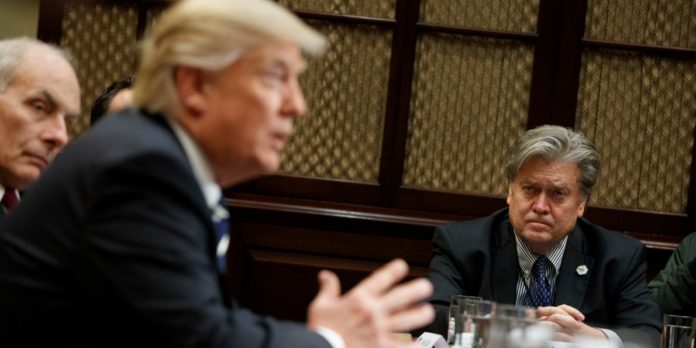 Since being dismissed from the White House by President Trump in August, Steve Bannon has laid the foundation for an insurrection of his own against the GOP.
Bannon found himself directly at odds with Trump last week over the GOP runoff election for the vacant Senate seat in Alabama. Bannon supported Moore, the insurgent candidate. Luther Strange was the GOP "establishment" candidate who had the backing of the President.
At Odds With the President
This election created a rift between Trump is some of his more vocal supporters, not just Bannon. Sarah Palin, former Alaska governor, and Ben Carson, Trump's Housing and Urban Development Secretary, both endorsed Moore. If you don't know, Moore is a former Alabama Supreme Court Justice. He is devoutly Christian, placing the U.S. Constitution second to God's will.
Bannon, back at Breitbart News, will be taking the momentum from this victory and applying it to other incumbents. Senator Bob Corker has already announced that he won't be seeking re-election, dudging that bullet altogether. After Moore's victory in Alabama, Bannon said that "last night we talked about starting a revolution with Judge Moore's victory." He then added "well, Sen. Corker stepped down today, he's not going to run for reelection."