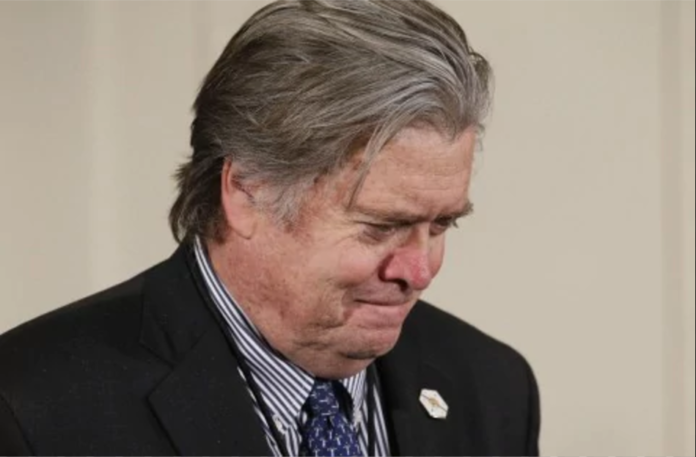 Former White House Chief Strategist Steve Bannon will testify against Roger Stone, who is accused of lying to Congress, witness tampering and obstruction of justice.
Stone is a longtime political advisor and confidant of President Donald Trump. The federal criminal case against him is connected to Special Counsel Robert Mueller's investigation into Russian interference in the 2016 presidential election. He denied all the allegations against him.
Bannon is not a voluntary witness against Stone
A person familiar with the matter told CNBC that Bannon is not a voluntary witness in the federal criminal trial against Stone in Washington. Prosecutors ordered him to testify. Bannon and his legal team challenged multiple subpoenas.
On Wednesday, prosecutors clarified that the case against Stone is not about politics. It's about his lies to the House Intelligence Committee.
"This case is not about who hacked the DNC's servers. This case is not about whether Roger Stone had any communication with any Russians. This case is not about politics. This case is about Roger Stone's false testimony to the House Intelligence Committee," said prosecutor Aaron Zelinsky.
In addition, Zelinsky noted that Stone lied in five categories to the Committee including about requests to obtain emails from WikiLeaks founder Julian Assange. He alleged that Stone made false statements because the "truth looked bad for the Trump campaign and the truth looked bad for Donald Trump."
Prosecutors will also call another former Trump top aide to testify 
Furthermore, Zelinsky also stated that he also plans to call Rick Gates, another former top aide to Trump's 2016 campaign, to testify during the trial on Stone's case.
Both Bannon and Gates are key witnesses in the Mueller probe. Prosecutors believe they could provide new details regarding Mueller's findings about the Trump campaign's contacts in the 2016 election. They alleged that Stone gave regular updates to people running the Trump campaign particularly those on the top level such as Bannon regarding information he obtained from WikiLeaks.
Bannon served as CEO of the Trump campaign in 2016. He later became part of the Trump administration as White House Chief Strategist.  Author Michael Wolf, quoted him saying the 2016 Trump Tower meeting between Trump campaign officials and a group of Russians was "treasonous" and "unpatriotic," in book entitled, "Fire and Fury: Inside the Trump White House."