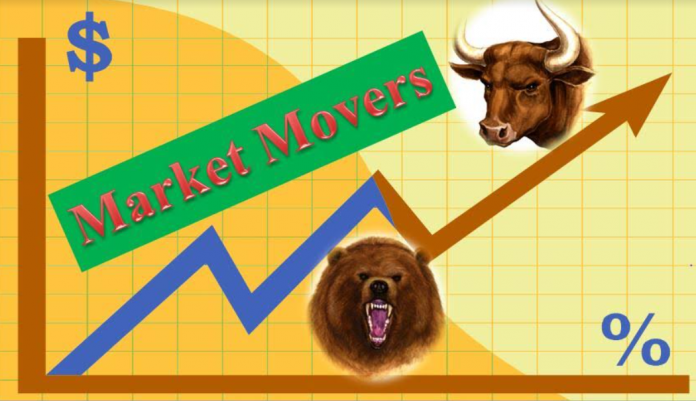 Apple Inc (NASDAQ: AAPL) reported strong financial results for the third quarter on Tuesday. Its earnings and revenue beat the expectations of Wall Street analysts.
However, the company's stock price declined in extended trading. Investors reacted negatively to Apple's warning that supply shortages could affect its iPhone and iPad revenue for the next quarter.
Apple CEO Luca Maestri said the company is expecting its growth to be less than 36% in the September quarter due to foreign exchange rates, supply constraints for iPhone and iPads, and reduced growth in its services business.
AAPL shares closed at $146.77 each, down 1.49% on Tuesday. In the extended trading, the stock dropped further to $144.40 per share around 6:10 PM in New York.
Apple quarterly financial results
For the June quarter, Apple posted $1.30 earnings per share (EPS), higher than the $1.01 EPS expected by Wall Street analysts. The company's total revenue increased by 36% to $81.41 billion. Analysts expected the company to deliver $73.30 billion in revenue.
Apple reported that its iPhone sales climbed 49.78% to $39.57 billion, iPad sales went up 12% to $7.37 billion, and its Mac sales rose 16% to $8.24 billion. Its services revenue increased 33% to $17.48 billion and its revenue from other products grew 40% to $8.76 billion.
In an interview with Reuters, Apple CEO Tim Cook said, "It wasn't just iPhone. We set a new quarterly record for Mac, for wearables, home, and accessories, and for services" in China. He added, "It was our strongest geography."
Alphabet quarterly financial results
Alphabet (NASDAQ: GOOGL) (NASDAQ: GOOG), the parent company of Google reported strong second-quarter financial results as advertisers increased their spending on advertisements as more consumers are shopping online.
On Tuesday, Alphabet posted $27.26 EPS, better than the $19.34 EPS expected by Wall Street analysts. Its revenue increased 62% to $61.9 billion, higher than the $56.16 billion estimated by analysts.
The company's total Google adverting revenue went up to $50.44 billion from $29.86 billion in the same quarter a year ago. Its YouTube advertising revenue increased from $3.81 billion to $7 billion and Google Cloud revenue grew from $3 billion to $4.63 billion.
Alphabet reported that its total traffic acquisition costs (TAC) increased from $6.69 billion to $10.93 billion, higher than the $9.74 expected by analysts.
In a statement, Alphabet and Google CEO Sundar Pichai said, "In Q2, there was a rising tide of online activity in many parts of the world, and we're proud that our services helped so many consumers and businesses…"
Alphabet and Google CFO Ruth Porat also commented, "Our strong second-quarter revenues of $61.9 billion reflect elevated consumer online activity and broad-based strength in advertiser spend. Again, we benefitted from excellent execution across the board by our teams."
GOOGL shares gained 3.22% to $2,732 each while GOOG shares climbed almost one percent to $2,761.99 each after-hours on Tuesday.
Microsoft quarterly financial results
Meanwhile, Microsoft (NASDAQ: MSFT) also reported fourth-quarter financial results that exceeded the expectations of Wall Street analysts.
The company posted earnings increased 49% to $2.17 per share, better than the $1.92 EPS expected by analysts. Its revenue rose 21% to $46.2 billion compared to the $44.24 billion estimated by analysts.
During the quarter, Microsoft's Intelligent Cloud segment generated $17.38 in revenue, an increase of 30% from its performance a year ago. Analysts expected the segment to deliver $16.33 billion in revenue. The company's Intelligent Cloud segment includes Azure public cloud, GitHub, Windows Server, and SQL Server.
Microsoft's net income climbed 47% to $16.5 billion and its operating income went up 42% to $19.1 billion.
In a statement, Microsoft Chairman and CEO Satya Nadella said, "We are innovating across the technology stack to help organizations drive new levels of tech intensity across their business. Our results show that when we execute well and meet customers' needs in differentiated ways in large and growing markets, we generate growth, as we've seen in our commercial cloud – and in new franchises, we've built, including gaming, security, and LinkedIn, all of which surpassed $10 billion in annual revenue over the past three years."
MSFT shares climbed 0.29% to $287 each after-hours.