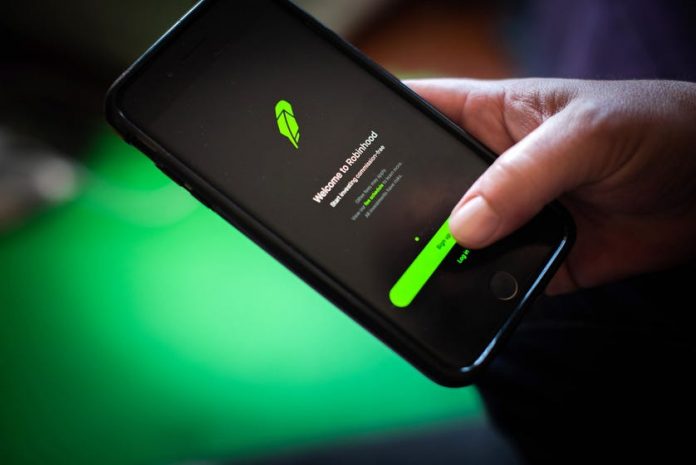 Robinhood Markets Inc, the online trading platform operator, is facing new regulatory investigations ahead of its initial public offering (IPO) on Thursday.
In a regulatory filing on Tuesday, Robinhood disclosed that the Financial Industry Regulatory Authority (FINRA) is investigating the company's compliance with the regulator's registration requirements for individuals engaged in the securities business.
FINRA is particularly looking into the fact that Robinhood CEO Vlad Tenev and Chief Creative Officer Baiju Bhatt failed to register with the regulator. Tenev and Bhatt co-founded the online trading platform.
According to Robinhood, it "received a FINRA investigative request seeking documents and information related to its compliance with FINRA registration requirements for member personnel, including related to the FINRA non-registration status of Mr. Tenev and Mr. Bhatt."
The company added that it is" evaluating this matter and intends to cooperate with the investigation."
In addition, Robinhood revealed that FINRA, the Securities and Exchange Commission (SEC), the Department of Justice (DOJ), and several state regulators are investigating its employees' trading subject to the Early 2021 Trading Restrictions.
James Tierney, an assistant professor of law at the University of Nebraska College of Law and previously worked at FINRA and SEC on registration issues, told CNN, "Robinhood is facing lots of scrutiny in the run-up to its IPO, and regulators are poring through its operations and structure." He added that it is not surprising that a probe "extends to Tenev's registration status, given his prominent role as the public face."
Previous FINRA and SEC investigations into Robinhood
Last month, FINRA ordered Robinhood to pay approximately $70 million including $57 million in penalty and around $12.6 million in restitution plus interest for its systemic supervisory failures and significant harm to customers.
FINRA penalized the company after an investigation into its regulatory violations between September 2016 and March 2021. The regulator found that Robinhood made false and misleading statements to customers regarding a variety of critical issues including its system outages, options product offering, and margin-related communications, etc.
Robinhood agreed to pay the penalty and restitution to harmed customers to settle the matter. It did not admit or deny the regulator's charges. However, it consented to the entry of FINRA's findings in the settlement agreement.
In December last year, Robinhood agreed to pay $65 million to settle the SEC charges alleging that it misled its customers.
The Commission investigated the company's business practices and found that it made false claims about its revenue source and trade executions quality in its communications with customers between 2015 and 2018. The SEC also found that Robinhood  falsely claimed between October 2018 and June 2019 that its execution quality matched or beat that of its competitors. The company settled the matter without admitting or denying the SEC charges.
—————————————-
Have a story you want USA Herald to cover? Submit a tip here and if we think it's newsworthy, we'll follow up on it.
Want to contribute a story? We also accept article submissions – check out our writer's guidelines here.