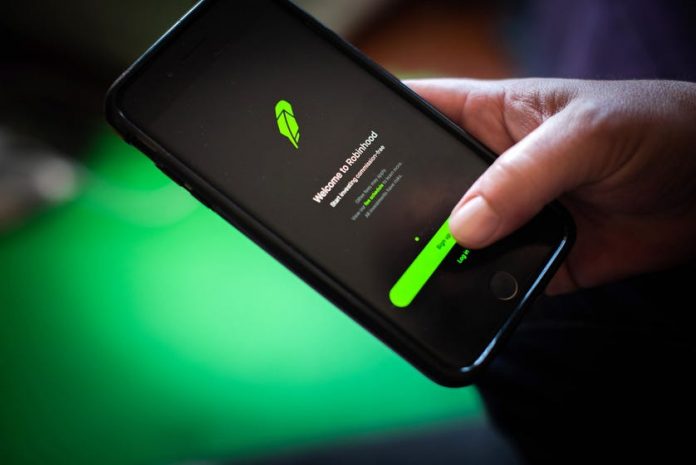 In what may be the most high-profile initial public offering this year, Robinhood Markets, Inc. filed an IPO on Thursday.  Its rapid growth is due to the free-trader approach that large numbers of Millennials seem to favor.
Robinhood, founded in 2013, has been credited with forcing the industry in 2019 to drop commissions. And it was ranked No. 1 on the 2021 CNBC Disruptor 50 List. 
The Menlo Park, California-based startup currently has 2,100 employees. The popular stock trading app is changing the way Wall Street and stock traders do business.
Robinhood's mission is to "democratize" investing. And it has opened the door for young investors to access the stock market in a big way.
With the pandemic,  Robinhood became even more appealing. Young people stuck at home turned to online trading to make some extra money.
But the company's success has also led to greater scrutiny from politicians and regulators.
Record Fines
Robinhood has had issues with the Securities and Exchange Commission (SEC). And had to pay a $70 million record fine assessed by the Financial Industry Regulatory Authority (FINRA).  
The firm was charged with misleading customers on margin trading and other questionable trading practices. And the frequent outages on the platform were also an issue.
In February Robinhood's CEO, Vlad Tenev was called to testify before the U.S. House Financial Services Committee. Tenev had to defend Robinhood's role in the GameStop trading mania. The House was critical of payment for order flow. They questioned the subsidy Robinhood receives from market makers. And were critical of the free-trader concept.
Free-trader IPO info
According to its prospectus, by March 2021 Robinhood had 18 million funded accounts, a 151% increase over March of 2020. They have assets of roughly $80 billion, a big surge from the $19.2 billion they held in March 2020.
The company is trying to raise $100 million, in its public offering. And will be trading under the symbol "HOOD" on the Nasdaq.
Robinhood's S-1 filing with the Securities and Exchange Commission shows it generated net income of $7.45 million on net revenue of $959 million in 2020, compared with a loss of $107 million on $278 million the previous year, according to the filing.
Cryptocurrency trading was booming on Robinhood in the first quarter, with 17% of its total revenue being crypto-related.
The company claims that it will reserve 20% to 35% of its Class A shares for customers. And there will be two other classes of stock, with Class B shares carrying 10 votes each and Class C shares with no voting rights. The filing makes it clear that after the IPO, all of the Class B shares will be held by company executives and directors.
New York-based D1 Partners, Google's venture capital arm, GV, Sequoia, and Kleiner Perkins are some of Robinhood's biggest venture capital investors.
"We have grown rapidly in recent years and we have limited operating experience at our current scale of operations; if we are unable to manage our growth effectively, our financial performance may suffer and our brand and company culture may be harmed," Robinhood outlined in the "risk factors" section of their prospectus.