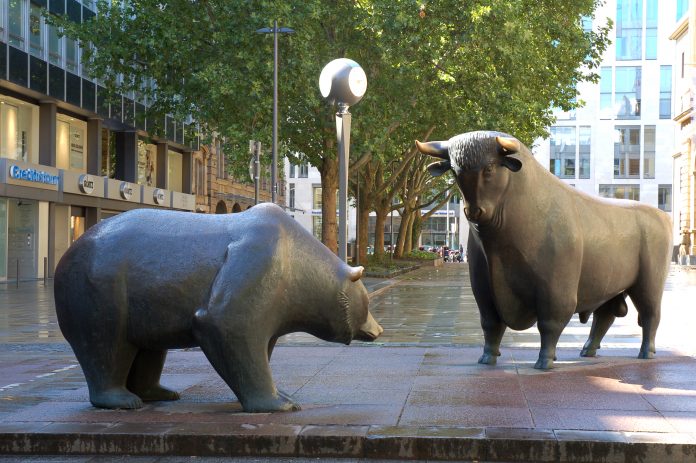 The stock markets declined on Friday as investors worry that the COVID-19 pandemic is becoming worse, which could further cripple the U.S. economy.
The investors' concern about the pandemic is fueled by the fact that President Donald Trump and First Lady Melania Trump tested positive for COVID-19 and they are experiencing mild symptoms.
Pres. Trump has a cough, nasal congestion, and fever. He "received a single 8-gram dose" of a promising experimental treatment (polyclonal antibody cocktail) for COVID-19, which was developed by Regeneron Pharmaceuticals (NASDAQ: REGN). He is also taking vitamin D, zinc, melatonin, daily aspirin, and famotidine, an antacid known as Pepcid, according to a memo released by the White House Physician, Dr. Sean Conley,
Dr. Conley wrote, "As of this afternoon the President remains fatigued but in good spirits. He's being evaluated by a team of experts, and together we'll be making recommendations to the President and First Lady in regards to next best steps."
Dow Jones, NASDAQ, and S&P 500 decline
The report about the President's health situation has sent the Dow Jones Industrial Average, the NASDAQ, and the S&P 500 to the negative territory.