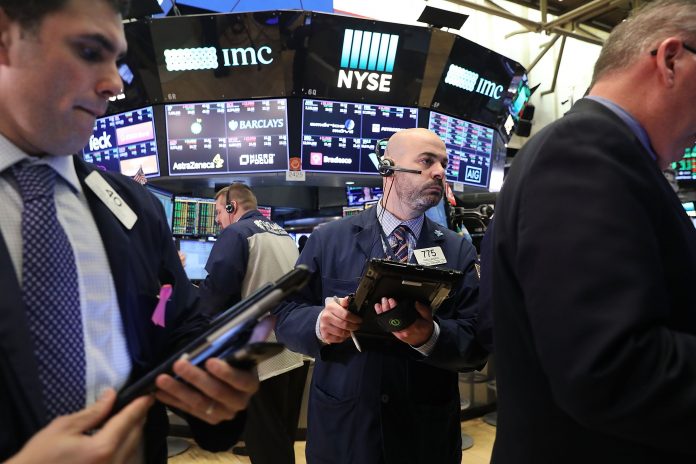 Global stocks are continuing to fall as Wall Street ended lower this week. The main reason for this is the newly announced taxes that President Donald Trump imposed on Chinese goods. Oil also fell by 3% because investors expect Russia and Saudi Arabia output is going to increase soon.
Taxes
Trump announced new taxes on Chinese imports worth $50 billion. The new taxes will most likely start on July 6. Beijing felt forced to respond in kind, and concerns about a trade war between the two biggest economies in the world are rising.
Trump presented a 25% tax on important imports from China, including cars. He promised that if Beijing strikes back, then he will take further measures. Trump has been trying to close the trade gap with China. We import more of their goods than they do of ours.
Michael O'Rourke is a chief market strategist at Jones Trading. He said that investors are concerned about an escalating trade war and that it's better to sell out and take your profits now.
Stocks Falling
Soybeans fell by 2.5% and hit their lowest price since June 23, 2017. ICE cotton also dropped.
Trump's decision on taxes comes only a day after the European Central Bank decided to hold off on raising rates until mid-2019 at least.
The S&P fell by 0.11% or 3.07 points. The Nasdaq fell by 0.19% or 14.66 points. And the Dow Jones Industrial Average fell by 0.34% or 84.83 points. The news hit emerging markets very hard, resulting in a fall of 1.06%.
Oil Markets
Worldwide oil markets are concerned about increased supply. U.S. Crude is on their biggest fall since May 15, as they ended the week down by 1.3%. Brent lost 4% this week.
The Organization of Petroleum Exporting Countries is having a meeting next week in Austria, Vienna. They are meeting with the two biggest oil producers – Russia and Saudi Arabia. These countries stated that they are prepared to increase their production.
Questions from the American People:
How long will it take for the market to adjust to the increased taxes between China and the U.S.?
Is now the time to invest in other countries' economies?