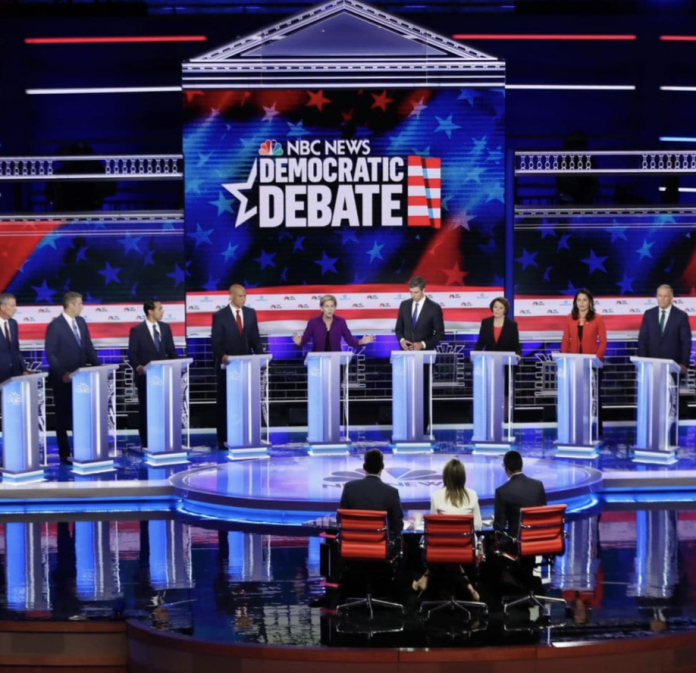 As the third Democrat primary debate gets closer and closer, certain left-wing candidates are realizing that they won't make the cut. Unlike the first and second debate, the DNC has increased the qualifications which candidates must meet; the qualifications include getting at least 130,000 indivdual donors and also reaching 2% in four national or early state voting polls.
Thus far, only ten candidates have met this criteria and will appear on the third debate stage in September. Other contenders who recognize that they aren't likely to meet the qualifications are pursuing a different strategy. Their goal is to now convince the DNC to lower the bar of entry.
Reviewing the Appeal to the DNC
Several low-polling Democrats have already dropped out of the 2020 presidential race. However, the others who remain are presenting the case that the DNC's rules are unfair and that qualifying polls are too restrictive. Candidates furthermore maintain that the timing of poll releases may adversely impact their ability to make it on the third debate stage next month.
Reactions from Others
While struggling candidates are no doubt concerned about appearing at the third debate, not everyone feels badly for them. As a matter of fact, certain critics have even stated that the backlash against the DNC's requirements is merely self-serving. This is a case which 2020 hopeful Andrew Yang made on Monday; Yang, however, is one of the ten Democrats who qualifies to be on the third debate stage.