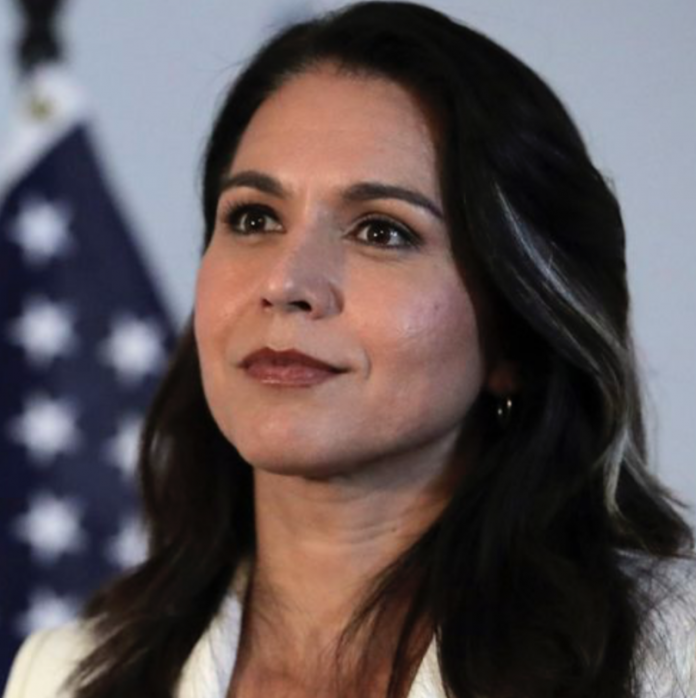 Last week, failed presidential candidate Hillary Clinton opened a can of worms after targeting 2020 Democrat Tulsi Gabbard.
A Brief Recap on Tulsi Gabbard vs. Hillary Clinton
When speaking on a podcast, Clinton stated that the Russians are presently "grooming" war veteran Gabbard. Furthermore, Clinton declared that Russian "sites and bots" are dedicated towards supporting Gabbard and preparing her to run as a third party candidate.
In light of these aforementioned attacks, Gabbard is fighting back. The 2020 Democrat slammed Clinton in a series of tweets; Gabbard also maintains that Clinton's attacks are motivated by the knowledge that she can't control Gabbard.
As these events play out, more and more 2020 Democrats are coming to Gabbard's defense; even President Trump weighed in on the matter during a recent interview.
Reviewing the Increased Support for Gabbard
Thus far, 2020 Democrats Marianne Williamson, Beto O'Rourke, Andrew Yang, and Bernie Sanders have come to Gabbard's defense.
Williamson censured the Democrat establishment for smearing women who don't fall in line, while O'Rourke stated that no one is "groooming" Gabbard.
Yang noted that Gabbard deserves more respect in light of her recent return from serving the country. Then, earlier today, Sanders slammed Clinton's claims of Gabbard being a foreign agent as "outrageous."
See for yourself:
The Democratic establishment has got to stop smearing women it finds inconvenient! The character assassination of women who don't toe the party line will backfire. Stay strong @TulsiGabbard . You deserve respect and you have mine.

— Marianne Williamson (@marwilliamson) October 19, 2019
.@BetoORourke on @TulsiGabbard: "Tulsi is not being groomed by anyone. She is her own person. Obviously has served this country, continues to serve this country in uniform, in Congress, as a candidate for presidency so I think those facts speak for themselves." pic.twitter.com/dKnOVExx3H

— The Hill (@thehill) October 19, 2019
Tulsi Gabbard deserves much more respect and thanks than this. She literally just got back from serving our country abroad.

— Andrew Yang🧢 (@AndrewYang) October 19, 2019
Tulsi Gabbard has put her life on the line to defend this country. People can disagree on issues, but it is outrageous for anyone to suggest that Tulsi is a foreign asset.

— Bernie Sanders (@BernieSanders) October 21, 2019
Earlier today, President Trump sat down for an interview with Fox News' Sean Hannity. During this time, Trump talked about Clinton's recent attacks on Gabbard and former Green Party presidential candidate Jill Stein:
"You have Hillary Clinton saying two days ago, 'Tulsi Gabbard is a Russian asset,' and that Jill Stein was a Russian agent. I said, wait a minute, it took me two-and-a-half years, I wish she would have said that earlier because people have realized she is crazy. She's crazy."
Clinton's Attempts to Avoid Gabbard
In the wake of her attacks on the war veteran, Hillary Clinton has also gone out of her way to avoid direct interactions with Gabbard. Not too long ago, Clinton rescinded her previous plans to attend the Fortune's Most Powerful Women Summit; this is a summit where Gabbard is set to speak.
When speaking with press members in Iowa, Gabbard expressed interest in a face-to-face discussion with Clinton:
"Well, she had something to say about me, and I would have been very happy to have that conversation directly face-to-face with her."