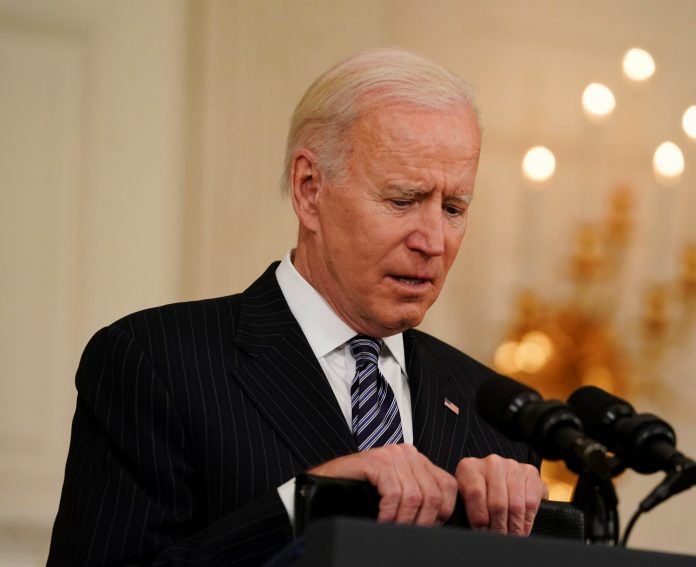 Over the course of this month alone, the Biden administration has taken a series of body blows. The president's declining poll numbers continue to fall, amid inflation, immigration, and crime crises. Meanwhile, the absolute catastrophe in Afghanistan is also bringing heat onto Biden like never before.
The White House certainly hasn't done anything in this regard. They gave no rebuttal after the Taliban threatened America with "consequences" if withdrawals continue past August 31. Days after this threat, the Biden administration falsely declared that Americans are "not" stranded in Afghanistan.
Amid one thing after the other, the Supreme Court just dealt another blow to Biden. On Tuesday, Americans learned the Supreme Court ruled that Biden must restore the Remain in Mexico policy from the Trump administration.
Another epic loss for the Biden administration
The president previously sought to overturn a ruling from Trump-appointed Texas Judge Matthew Kacsmaryk. Earlier this month, Kacsmaryk determine that Biden surpassed his legal bounds when he executively struck down Remain in Mexico.
Now, Biden didn't like this ruling, so he escalated the matter to the Supreme Court. As it turns out, however, the Supreme Court upheld Judge Kacsmaryk's ruling. Like the Texas judge, the highest court in the land declared that Biden failed to evidence that his removal of Remain in Mexico was within legal bounds.
Therefore, Biden is now under orders to reimplement the very policy he sought to destroy.
Reactions to the Supreme Court's ruling
The reactions to the Tuesday ruling from the Supreme Court turned out as many people might imagine.
Republicans lauded the decision, noting the importance of Biden adhering to immigration laws. The importance of this is magnified by the reality that the present crisis at the U.S.-Mexico border is due to the absence of commonsense immigration policies.
Meanwhile, Democrats had the exact opposite reaction. Leftists took to social media to trash the Supreme Court's decision, along with Remain in Mexico itself. However, for all the outrage shown yesterday, Democrats have maintained indifference towards the border crisis.
Ultimately, the leftist rage over the Supreme Court upholding immigration laws speaks volumes about Democrats' priorities.