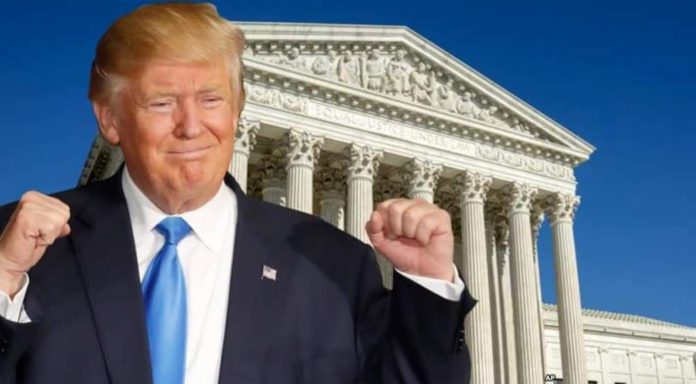 The Supreme Court brought an end to the Emolument Clauses lawsuits against former President Donald Trump. The lawsuits alleged that the former president may have violated the Constitution by illegally profiting from foreign governments during his presidency.
The anti-corruption lawsuits became moot when the Pres. Trump left office, according to the nation's highest court.
On Monday, the Supreme Court instructed the lower courts to wipe previous lower court opinions against former Pres. Trump because he is now a civilian.
The justices additionally threw out Trump's challenge to lower court rulings that had allowed lawsuits to go forward. The order was issued without comment or dissent.
The District Court of Columbia and Maryland sued the 45th president for allegedly violating the country's first anti-corruption laws, the Constitution's Foreign and Domestic Emoluments Clauses.
Several members of the hospitality industry, particularly the operators of high-end restaurants and hotels in New York and Washington, D.C. also sued Pres. Trump for the same reason. They claimed that they have been placed at a competitive disadvantage.