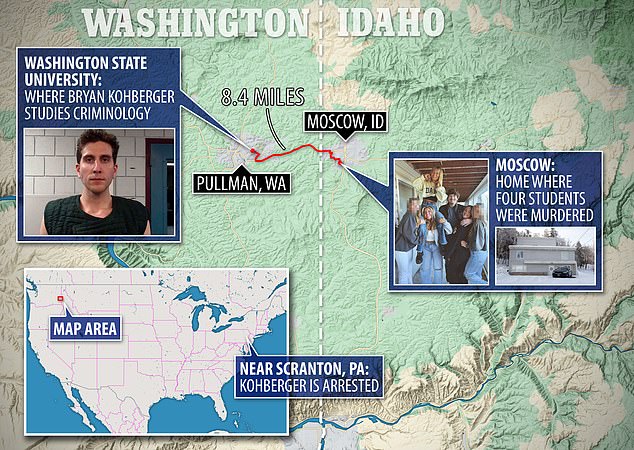 Bryan Christopher Kohberger, 28 is the prime suspect in the murders of 4 Idaho university students. He was nabbed at his home in the Poconos by SWAT teams. And has been identified as a Ph.D. student at Washington State University (WSU), in the Department of Criminal Justice and Criminology.
He is being held in Monroe County Jail in Stroudsberg, Pennsylvania. Kohberger is due in court on Tuesday for arraignment. And awaits extradition back to Idaho.
Chief James Fry of the Moscow Police said on Friday that police have searched Kohlberger's office at WSU. And cops also raided his apartment in Pullman, Washington, less than 10 miles from the murder scene. 
Investigators are now looking through the suspect's background, banking records, phone, texts, and email communications. They are continuing to build the case.
Chief public defender Jason LaBar says Kohberger won't fight extradition. And is eager to be exonerated of the brutal slayings in Idaho.
LaBar said in a statement that "Mr. Kohberger has been accused of very serious crimes, but the American justice system cloaks him in a veil of innocence. He should be presumed innocent until proven otherwise, not tried in the court of public opinion.'
Criminal justice background
The suspected killer graduated from DeSales University in Pennsylvania in May 2022 where he earned a Master of Arts in criminal justice.