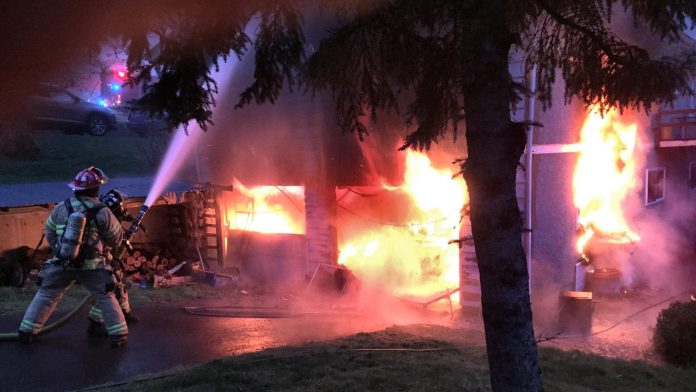 On January 31st in a Tacoma courtroom Sara Ramey, 42, was charged with 18 arsons. The suspected serial arsonist is being charged with 11 separate crimes including counts of arson, identity theft, and burglary.
The fires were started in Tacoma and Ruston, Washington on January 25th, 26th, and 27th.
Police say that during the same time period, there were at least 3 more fires they are trying to link her to. There were no injuries in the fires. Authorities now believe she also could have been responsible for the New Year's Eve fire that killed an 83-year-old man in his home. 
Police were able to identify the suspect through surveillance video and witness accounts. And her signed Emerald Queen Casino loyalty card was found at one of the crime scenes.
A 42-year-old woman is accused of multiple arsons in the South Sound. Some of the fires were started at the homes of people sleeping inside. 
Police say the suspect started several fires with gasoline and rags. In one case, the suspect tried to set fire to a homeowner's propane grill. But in that case, the fire burned out before the tank exploded.