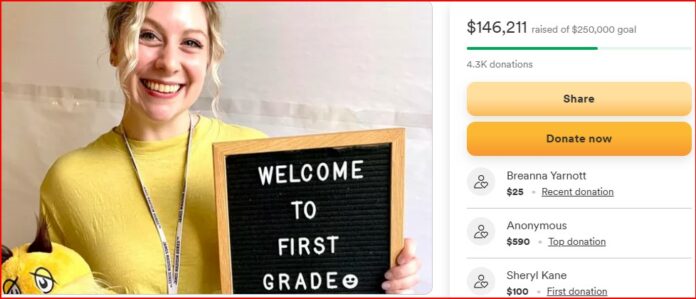 First-grade teacher Abby Zwerner,25, is being hailed as a hero. She was shot by her 6-year-old student in the classroom at Richneck Elementary School.
Wounded in the hand and the chest at point-blank range the teacher made sure all her students were safely out before she sought help for herself.
Parents and students almost universally love Abby Zwerner. Many of them say she is an encouraging and loving teacher. And she is known for leaving surprise notes in her student's backpacks.
Everyone interviewed after the event claims that Abby Zwerner is beloved by the school's students and parents.
Hailed as a hero by the school community
 Sebastian Gonzalez-Hernandez's 6-year-old son was in Zwerner's class when the shooting occurred. 
'My son didn't see what happened, he heard the gunshot go off, and turned around to see Miss Zwerner on the floor,' he told DailyMail.com.
'Even after she'd been shot, she was thinking about the safety of her children,' Gonzalez-Hernandez said.
'She is an amazing teacher, so dedicated. My son absolutely loves her, and we're devastated about what's happened. We are all thinking of her and hoping that she gets better soon.'