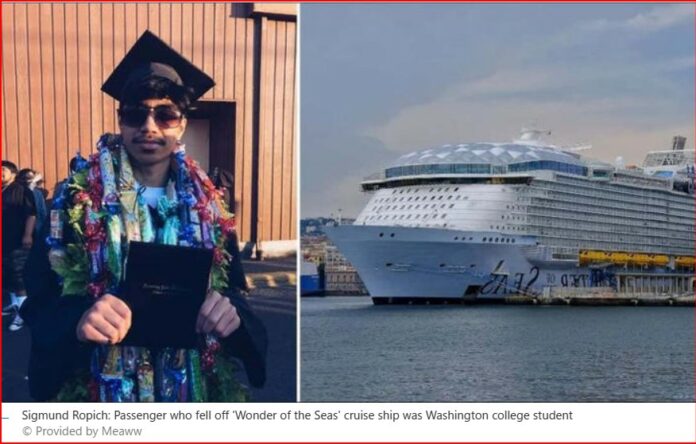 Sigmund Ropich a 19-year-old vacationing with friends, went overboard on the Wonder of the Seas cruise ship on Tuesday night. His sister Savannah Ropich is worried authorities will stop searching for him.
Cold Case: Husband Identified as Killer in 48-Year Mystery of the Lady of the Dunes – USA Herald
Update: YouTube star of "'8 Passengers" and "ConneXions" Arrested for Child Abuse – USA Herald
Wonder of the Seas
Sigmund fell into the ocean from the largest cruise ship in the world, Royal Caribbean's 230,000-ton Wonder of the Seas. 
He went overboard two days into its seven-day sail which departed from Port Canaveral, Florida. And was off the coast of Cuba when the tragedy occurred. 
The company advertises that "Everything is a big deal on the boldest and biggest ship in the world, Wonder of the Seas®. This is a larger-than-life, island-hopping adventure with epic thrills for all ages."
Teen on vacation
Savannah Ropich described her sibling, Sigmund Ropich, as a "really great kid." Sigmund is a college student who got "good grades," never got in "trouble," and loved to hang out with his friends.