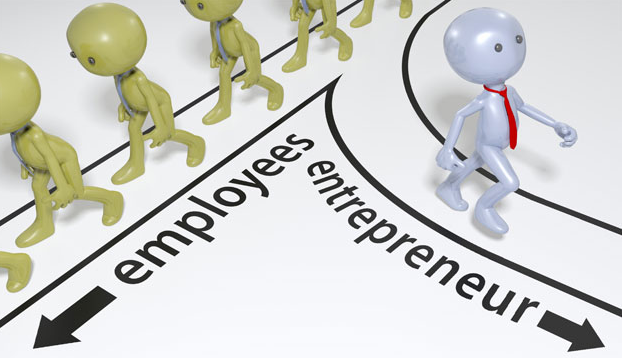 Recent studies into the job market have shown teenagers as the group that is struggling the most. Bloomberg reports the May unemployment rate for teens between 16 and 19 as 14.3%. This is an improvement from 2009 where the teen unemployment rate rose to 27%. However, the amount of teenagers who are seeking work has drastically decreased. Despite the recovery of the economy, American teenagers are not eagerly filling out job applications anymore. As a matter of fact, the BLS predicts that the amount of working teenagers will drop 30 points lower by the year 2024. Although the abysmal numbers of working teens could be viewed as discouraging, there may be light at the end of the tunnel. Perhaps this new trend will pave the way for the rise of self employment among teenagers.
Self employment is an amazing and richly fulfilling opportunity that is rarely shared with young people in any setting. The current education system does nothing to even present this option to teenagers. Today, America's youth is encouraged to attend college, take on thousands of dollars of debt (which could take decades to pay off), and then go work for someone else. The current state of the job market is evidence of how this malpractice has utterly failed our young people. It is time for self employment to become mainstream.
There are many practices that fall under the category of self employment. Some of them include, but are not limited to, working as a freelancer, creating ones own business that offers a product/service, or taking on work as an independent contractor. For a young person who is just starting off in the working world or attending school, freelance work might be the best branch of self employment to begin with. Freelancing grants workplace flexibility, choice of hours/location, and the ability to work on ones own terms.
There are a plethora of options for young people who wish to enter the workforce or even test the waters with freelancing. Writing, web designing, and IT & Networking are just a few of the fields available for young people who are intrigued and looking for something beyond traditional employment. There is no doubt that a rise in self employment among today's youth will engender a decrease in the high rates of teen employment. There is a solution to every problem; the key is simply making sure that America's youth is aware of it and exposed to a variety of positive choices.
There is a feasible solution to BLS' horrific prediction; the teen employment rate can skyrocket as opposed to lower by 30 points if effective action is taken. The majority of young people today are lost because they lack meaningful guidance and direction. The awareness of self employment and freelance work will open up doors that many teens were never aware of to begin with. Teenagers need to know what options they have and how to employ those options as tools to maximize their success. The best way to help young people succeed in the job market is to help them enter the world of self employment.