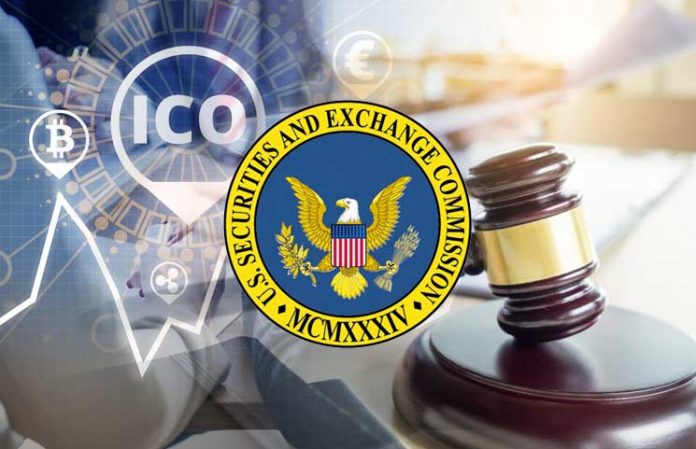 A Foundation composed of Telegram Open Network (TON) system participants including computer scientists, blockchain developers, programmers, and validators among others condemned the lawsuit filed by the Securities and Exchange Commission (SEC) against Telegram Group and its subsidiary TON Issuer.
In October last year, the SEC said Telegram Group and TON Issuer for allegedly violating federal securities laws. The Commission accused the firms of conducting unregistered ongoing digital coin offerings in the United States.
Last week, the TON Community Foundation submitted an Amicus brief urging the U.S. District Court for the Southern District of New York to reject the Commission's lawsuit due to its impulse to put the blockchain industry under its "innovation-suffocating regime."
In the brief, the Foundation expressed its' opposition to the SEC expert Professor Maurice Herlihy, who determined the following:
TON Blockchain code lacks the critical components necessary for the launch.
Its security is not proven 100 percent.
Its services and applications that will eventually be purchased by Gram holders do not exist and/or the TON Blockchain is not mature enough to support them.
TON Community Foundation argues SEC expert's definition of blockchain was obsolete"
The Foundation argued that Prof. Herlihy's Report mischaracterized the TON Blockchain citing the reason that it is "not just a ledger, an append-only list of entries.
Additionally, the Foundation noted that the SEC expert used an "obsolete" definition of blockchain and smart contract.
"Modern blockchains in general and the TON Blockchain in particular, claim verifiable computation of smart contract execution among their core…The TON Blockchain's smart contract is not "a script executed by the validators and recorded on the blockchain," according to the Foundation.
SEC expert "misread or misunderstood the TON Blockchain code"
Furthermore, the Foundation explained that the TON Blockchain is unique because "everything in its network is based on interactions between smart contracts." It is just serving as a "back-end distributed computing device that executes numerous programs performing arbitrary computations."
Therefore, its function is contrary to Prof. Herlihy's claim that "the most common use of blockchain is to manage a cryptocurrency or coin, a unit of accounting and store of value."
Moreover, the Foundation argued that the TON Blockchain code is fully operational and capable of launching on a 5-second notice. It is secure and had been at the pre-launch stage.
According to the Foundation, the   SEC expert's assertion that its testnet version lacks critical components was "incorrect" citing the reason that he failed to reconstruct the consensus protocol and could not verify that the code represents the final version of the protocol.
"Prof. Herlihy either misread or misunderstood the TON Blockchain code…, according to the Foundation. It also noted that he "lost sight of the fact that Telegram itself had been a target of the Russian state and survived the attacks."
In conclusion, the Foundation asked the Court to reject the SEC expert's "unfounded" academic opinions that "contradicted by past experiences and quite dangerous to future innovations."