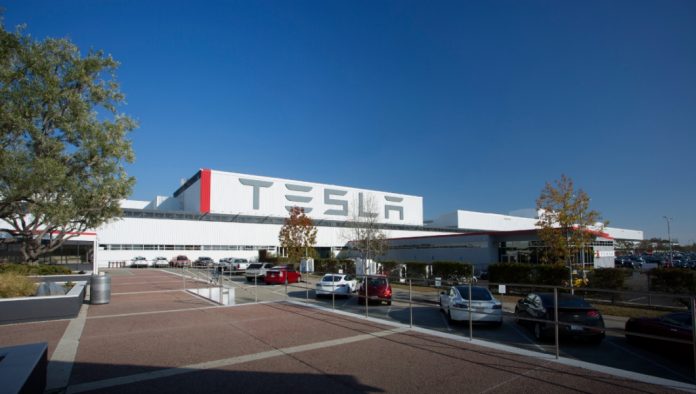 Tesla slammed complaints submitted by customers claiming that there are incidents when they experienced sudden unintended acceleration of their Model 3, Model S and Model X vehicles.
In a statement on Monday, Tesla called the consumer complaints as "completely false" brought by an investor who is shorting the company's stocks.
"This petition is completely false and was brought by a Tesla short-seller. We investigate every single incident where the driver alleges to us that their vehicle accelerated contrary to their input, and in every case where we had the vehicle's data, we confirmed that the car operated as designed. In other words, the car accelerates if, and only if, the driver told it to do so, and it slows or stops when the driver applies the brake," according to the electric car manufacturer.
In addition, Tesla said, "We are transparent with NHTSA, and routinely review customer complaints of unintended acceleration with them. Over the past several years, we discussed with NHTSA the majority of the complaints alleged in the petition. In every case we reviewed with them, the data proved the vehicle functioned properly."
 NHTSA is investigating consumer complaints involving Tesla vehicles
Last week, the National Highway Traffic Safety Administration (NHTSA) opened an investigation into Tesla after receiving 127 consumer complaints that include 110 crashes and 52 injuries.
The NHTSA received a motor vehicle defect petition to recall all Tesla vehicles due to sudden unintended acceleration. The agency's Office of Defects Investigation (ODI) is evaluating the allegations in the petition, which was submitted by Brian Sparks, an independent investor.
In the petition, Sparks filed the petition after learning about the experience of a woman who was driving her brand new 2019 Tesla Model 3 when the vehicle's electrical system failed and accelerated suddenly. The incident happened twice last summer.
During the first incident, the woman regained control of the vehicle but she was badly shaken. She informed Tesla about it and requested an immediate service appointment. However, the company scheduled an appointment several weeks later.
As a result, the woman experienced another incident of unintended acceleration of her Model 3. During the second incident, the vehicle's sudden acceleration caused a "four-car crashed that injured two people."
Her story prompted Sparks to conduct a research and found over a hundred similar stories from Tesla vehicle owners on the NHTSA website and news coverage. He then filed the petition to the agency.
In an interview with CNBC last week, Sparks said, "I briefly looked on the NHTSA website to see if other Tesla drivers experienced the same. I didn't expect to see such a large number of [sudden unintended acceleration] complaints, most with similar fact patterns. That's when I decided to dig in."