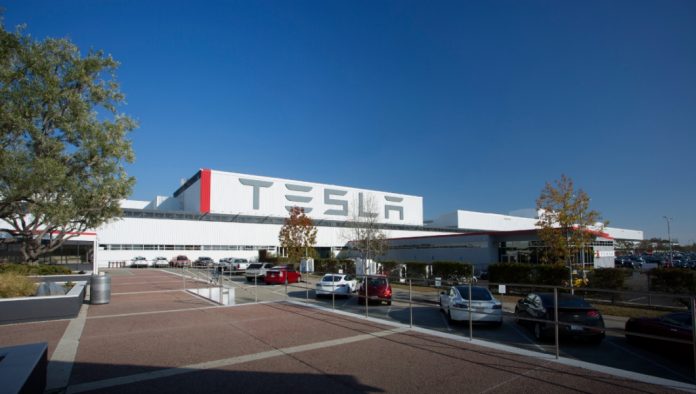 Tesla (NASDAQ: TSLA) will be refunding owners of older Model S and X electric vehicles for out-of-pocket repair costs paid by them for main computer failure.
The problem was related to memory device failures in the computer that keeps data from the vehicle and manifested as a blank touchscreen or other glitches in the system.
CNBC reported that based on customer emails the news agency obtained, the American electric vehicle (EV) and clean energy company said it will repair the Model S and Model X cars for owners who are currently experiencing those issues. Tesla has expanded its warranty with some conditions.
Tesla owners complained of blackouts hounding their main computers
Tesla's main computer (MCU) powers the touchscreen allowing drivers to control navigation and air conditioning, among other features.
CNBC said some of the company's MCU memory devices have a limited "write cycle." This means they will stop working after it hits a specific number of programs or erases cycles.
The failure of the MCU leads to a blackout to touchscreens, rendering the car almost useless. This concern has affected older Model S and X vehicles.
In an email to owners of such vehicles, Tesla said it would refund the repair expenses for MCU failures paid out-of-pocket by the users.
Tesla said it will perform the repair on affected cars' computers under the expanded warranty only if the owner has not yet exceeded 100,000 miles or 8 years of ownership.
However, the Elon Musk-led company will not replace the computer's memory device for owners who want to make a fix proactively or those approaching the end of a warranty period.
"Tesla is providing eligible owners who experience a malfunction no-cost repairs to this part at any Tesla Service Center for 8 years/100k miles from initial delivery date. If you do not experience a malfunction, there's no need to take action.
If you have already paid for repairs that meet the conditions of the program, you may be eligible for reimbursement. Tesla will send reimbursement details and eligibility by February 2021," the company wrote in a letter to customers.
Tesla may prevent a 
proposed class action lawsuit

 from moving forward

The refund and extension of the conditional warranty could help Tesla prevent a proposed class-action lawsuit.

On May 13, a complaint was lodged on behalf of Tesla customers in California, alleging that the company violated state and federal laws concerning consumer safety and vehicle warranties, fair marketing and sales practices.

Meanwhile, in June, the National Highway Traffic Safety Administration (NHTSA) opened an investigation into 63,000 Tesla Model S cars over reports regarding MCU failures.

In previous years, there had been customer complaints regarding possible defects in Model S and Model X battery packs and sudden unintended acceleration of the Model 3, Model S, and Model X vehicles.

—————————————-

Have a story you want USA Herald to cover? Submit a tip here and if we think it's newsworthy, we'll follow up on it.

Want to contribute a story? We also accept article submissions – check out our writer's guidelines here.