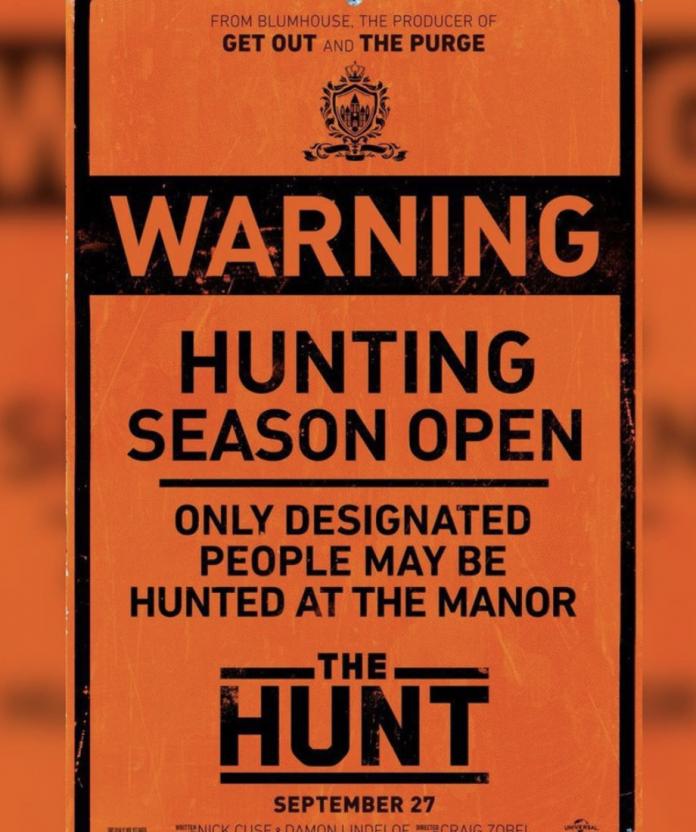 America suffered from two mass shootings this past weekend in El Paso, Texas and Dayton, Ohio. As news of the shootings and the motivations and backgrounds behind the shooters makes headlines, people are asking questions. Namely, these questions revolve around what exactly is inspiring mass shooters.
Individuals on the left have suggested that the tweets and rhetoric of President Trump cause violence. However, other Americans have a different outlook. At this time, an upcoming horror/thriller film titled The Hunt is facing immense backlash. The backlash comes due to the film's synopsis.
The Hunt features wealthy liberals hunting working-class right-wingers in presumably rural areas.
The Outrage Over 'The Hunt'
The Hunt is scheduled to come out next month. News from The Hollywood Reporter claims that hunters in the movie refer to their human prey as "deplorables." This is a term which Hillary Clinton infamously used in 2016 regarding Americans who support President Trump. A quote from a character in The Hunt states, "At least The Hunt's coming up. Nothing better than going out to the Manor and slaughtering a dozen deplorables."
In a new film by @jason_blum, liberal men hunt down and murder female Trump supporters.

Watch a woman run in terror in his trailer her by @UniversalPics.@TeamYouTube supports this.

The Hunt – In Theaters September 27 (Private Hunting Experience) [HD] https://t.co/UqM0lQNfyY

— Mike Cernovich (@Cernovich) August 7, 2019
Outrage over this film and the synopsis comes in the wake of this weekend's mass shootings, as previously stated. Furthermore, conservatives have made the case that it's hypocritical to blame President Trump's rhetoric for mass shootings…as Hollywood prepares to release an entire film about hunting and murdering so-called "deplorables."
Stepping Back from Press
In the wake of backlash, Universal Pictures is taking some steps back from promoting The Hunt, at least temporarily. A spokesperson for the company released the following public statement:
"Out of sensitivity to the attention on the country's recent shooting tragedies, Universal Pictures and the filmmakers of 'The Hunt' have temporarily paused its marketing campaign and are reviewing materials as we move forward."
Additional Backlash and More
Jeffrey McCall, a university professor and media critic, expressed concerns about the film and the entertainment industry:
"It says something sad about the state of the 'entertainment' industry that this movie ever got conceived and produced. Hollywood clearly thinks it is OK to stereotype so-called deplorables and set them up for a hunt. Thank heavens some sensible outlets are pulling the promotional ads."
Political satirist Tim Young also censured the film. Young noted that murdering people for differences in political ideology isn't conducive to healing divides. Young furthermore branded the left-wing as "hateful" and spending millions to "normalize the killing of people based on politics."
Over the past few days, various social media users have flooded The Hunt's official Instagram page with criticism.