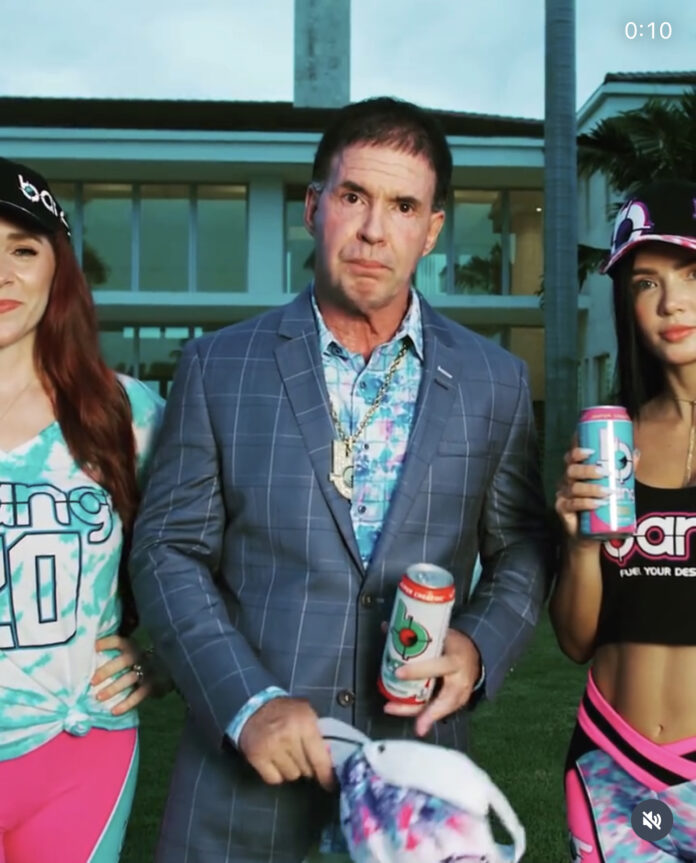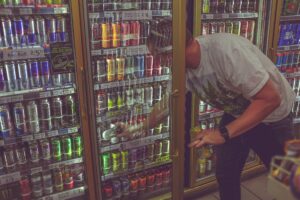 Big personalities and big brands are a part of American business.  This can be seen clearly in the energy beverage market. Just look at the names of top brands: Monster, Red Bull, Rock Star, Bang.  Subtle is not the game here.  Same goes for some of the people. 
One of the loudest personalities can be found in Jack Owoc, the brash and controversial founder of Bang Energy, and its parent company, Vital Pharmaceuticals (VPX).  Bang rolled out in 2012 and by 2020 was the number three Energy drink in America behind Red Bull and Monster. Owoc, the former teacher-turned billionaire was challenging top beverage companies from Monster to Pepsi and ruffling feathers in the process. 
So when headlines hit in March that he was out of this own company the ripples were throughout the beverage sector. After a series of lawsuits ended in big-money judgments against him and the company, filing for bankruptcy, and battles with competitors and distributors, Jack Owoc got the boot from the company he founded decades earlier. 
Everything about the rise and fall of this former science teacher-turned-entrepreneur is an American story, even the parts that make it decidedly Floridian. Maybe especially those.
"Jack Owoc, the controversial CEO and founder of Bang Energy maker Vital Pharmaceuticals, is out as the company's chief executive and chief science officer, and from its board of directors, where he had served as chairman. John C. DiDonato, Vital's chief transformation officer, has been appointed interim CEO in addition to his existing role, effective immediately." – BevNet.com  
The news that Owoc was out of the company he started and loudly lead made headlines. Sure he was polarizing but that happens.  We've seen a lot of headlines of Trump endorsing, Turning Point USA supporting, Covid restriction flouting, employee mistreating CEOs and founders.
How did he go from starting a company, to making it number three in a competitive market, to losing it? 
That's a tale as Florida as the man himself. 
There are parts of this story that are absolutely ridiculous and absurd. I laughed out loud reading some legal documents because of claims that Owoc made. (The claim Bang energy "reversed mental retardation" got me. Like, what?! Well, his alignment with Trump tracks.)  It's bananas that adults actually made these claims publicly, let alone other adults had to go to court over them, but this is the world we're in.  And while his tacky clothes, bad Flava Flav medallion imitating, 80s wrestling performance worthy antics, and divisive political investing are offensive in many senses, visceral and intellectual, there's also something problematic about the monopoly that is the beverage market.  That stands out.  That part of the story should alarm us all because competition is fair play.  Only a few brands have much of the beverage market share.  And as we are witnessing the end of Owoc's expansion, that seems poised to continue.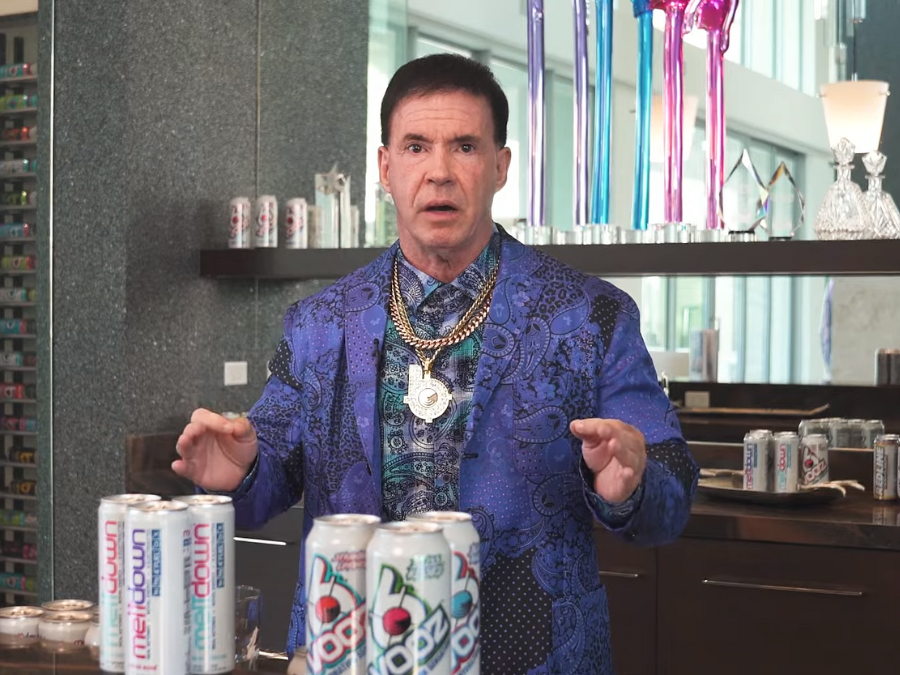 "Since Red Bull landed on US soil a quarter-century ago, more than 1,500 rival brands have been introduced here.  Most don't exist anymore.  It's hard to entice investors.  Products fight for limited shelf space in stores.  And industry veterans say most new drinks simply aren't novel or particularly good.  This bleak backdrop makes Bang's success all the more remarkable." Bloomberg
"Red Bull was the leading brand within the United States energy drinks market in the 52 weeks ending on May 15, 2021 responsible for almost one half of all sales.  This translated into sales of around 6.85 billion U.S. dollars for the energy drink brand.  Monster Energy followed in second place, with 30 percent market share.  VPX, Rockstar, and Reign also featured in the top five energy drinks of 2022." – Statista 
Efforts to keep an industry devoid of fair competition is something we should all care about, no matter how repugnant or bottom of the barrel, poster boy for all-that-is-bad-in-Florida-and-American-business one might find Owoc to be. He was the sole owner of Bang Energy, there were no investors, and yet lost his company. A company that was gaining on big competitors and is now going backwards – in an industry that has had few new stars. 
That's worth a closer look.