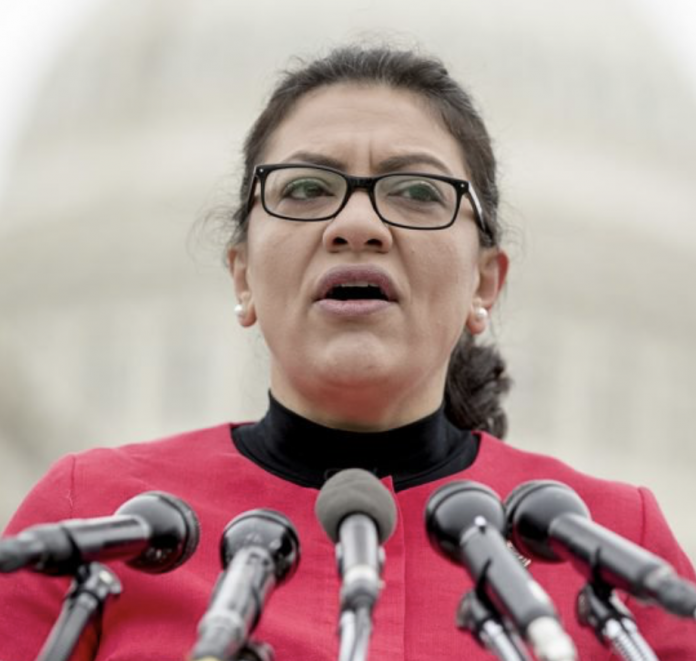 Congresswoman Rashida Tlaib has some new pointers for House Speaker Nancy Pelosi. In the wake of controversial tweets from President Trump, "The Squad" sat down for an interview with CBS This Morning.
During this interview, Reps. Rashida Tlaib, Alexandria Ocasio-Cortez, Ilhan Omar, and Ayanna Pressley spoke about their relationship with Pelosi. However, Tlaib had some very direct statements. The representative urged Pelosi to be mindful of criticizing herself and the remaining 75% of "The Squad."
Reviewing Tlaib's Message to Pelosi
The congresswoman stated that she and her colleagues are frequently targets of death threats and other harassment. Tlaib, therefore, stated that Pelosi ought to be mindful of death threats and the fact that "The Squad" is comprised of women of color.
Tlaib's remarks on this issue read as follows:
"She is speaker of the House. She can ask for a meeting to sit down with us for clarification. Acknowledge the fact that we are women of color. So when you do single us out, be aware of that and what you're doing, especially because some of us are getting death threats, because some of us are being singled out in many ways because of our backgrounds, because of our experiences and so forth."
Thus far, Nancy Pelosi has not publically responded to Rep. Tlaib's statements.
Why Does "The Squad" Regularly Face Backlash?
There is no doubt that Reps. Tlaib, Omar, Pressley, and Ocasio-Cortez regularly face censure. However, many Americans, particularly right-wingers, disagree that backlash comes on the basis of color. When conservatives go after "The Squad," they are typically criticizing the rhetoric and policies which these congresswomen support.
Many questionable statements have come from these four representatives. Calls to abolish Immigration and Customs Enforcement (ICE) and end the Department of Homeland Security (DHS) are a couple of examples. Omar infamously came under fire months ago after she dismissed 9/11 as "some people did something."
Republicans have serious concerns about the aforementioned congresswomen. Many feel as though Reps. Tlaib, Pressley, Omar and Ocasio-Cortez are pushing for socialism in the United States. The president recently expressed his belief that "The Squad" hates America. On Monday, Lindsey Graham referred to the four congresswomen as "communists."
Republicans have yet to outrightly censure these congresswomen for their status as women of color.